"Everyone deserves to find love."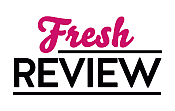 Reviewed by Sandra Wurman
Posted May 30, 2017

Life is strange, certain events seem to set paths for people and if they don't take the necessary steps those paths will be set in granite. Kind of like fighting an uphill battle. But for some they seem settled in the path set for them and that's somewhat sad.
In THE LAWMAN'S CONVENIENT BRIDE Christine Rimmer's theme seems to be taking control of your life, taking hold of the reins and choosing which path to ride down. Happiness is waiting in the balance. And you never know where love will pop up, wouldn't it be a shame to travel with blinders on, missing a very special opportunity.
Sheriff Seth Yancy has made his job the centerpiece, focus, of his life. He has long ago decided having a family was not in his future. But that didn't mean that Seth thought family wasn't wonderful, it just wasn't in the cards. It was as if he hadn't caught anyone's eye when in fact he had a fan club of local women vying for his attention. But he wasn't interested, he wouldn't/couldn't date any local woman. Just wouldn't be right and Sheriff Seth was all about right. Which was one of the reasons Seth fought the good fight to avoid getting hooked into being one of the 15 Justice Creek single guys being auctioned off at the local library function.
Are you ready to meet Sheriff Seth Yancy? Seth is absolutely one of the most romantic men you'll ever meet in literature. Totally sigh worthy.
Jody and Seth deserve a break. Both had basically written off any hope for a real loving family life. Jody and Seth were okay with a wonderful friendship that evolved from being thrown together by the birth of Marybeth. Marybeth is the baby girl created by a very brief hook up between Jody and Nick. Nick, Seth's deceased younger step brother. Complicated relationships don't have much luck going for them but somehow you will definitely root for this one.
Christine Rimmer makes me smile and sometimes even laugh out loud I must admit. That's why I grab up anything written by this talented, entertaining and prolific author. Reading should be entertaining, curling up with a good read, a cup of coffee and comfy throw, well that's living. Christine Rimmer does it so well and THE LAWMAN'S CONVENIENT BRIDE is just another example of why she is a fan favorite.
SUMMARY
FIRST COMES MARRIAGE
Feisty, fearless Jody Bravo's set to do everything for her baby. She doesn't need anything from anyone—especially the stepbrother of her baby's late father. But lawman Seth Yancy won't leave her to face parenthood alone, no matter how prepared she is. And even though Jody resists, soon she's taken in completely by his charms—and agrees to be his wife…
THEN COMES LOVE?
Hunky Sheriff Yancy's not without his fair share of admirers in Justice Creek. After a terrible tragedy years before, though, he's faced life alone. Now the real-life woman of his dreams just happens to be his bride—and pregnant with the child of his heart, if not his reality. So "father" is a role that will come naturally to Seth. And will "husband" really be that far behind?
---
What do you think about this review?
Comments
No comments posted.

Registered users may leave comments.
Log in or register now!