"Where the Dead Lie is by far the darkest tale in this series so far..."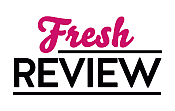 Reviewed by Magdalena Johansson
Posted April 4, 2017

WHERE THE DEAD LIE is book 12 in the Sebastian St. Cyr series. I I have to admit that this series is one of my favorites, as I have read all twelve books in the series. So, I was quite overjoyed when I got the chance to reading this book a couple of months before it was released. So far, not a single book in this series disappointed me and I'm quite thrilled to be able to say that this book is actually the best one so far.
Sebastian St. Cyr, Viscount Devlin has seen what men are capable of both from his time in war but also since he got back to London. But, this case will hit him hard. The body of fifteen-year-old Benji Thatcher is found dumped in a makeshift grave. He's been tortured and raped and soon Sebastian learns that the boy may not be the first homeless child to disappear. Could there be a killer loose that prey on innocent children? Sebastian must find out who could be so sadistic and the trail leads to Marquis de Sade supposedly lost work The 120 Days of Sodom. There seem to be a number of copies bought. Could one of the buyers of the book be the killer.
C.S. Harris doesn't shy away from telling a dark tale, and WHERE THE DEAD LIE is by far the cruelest and most painful story in the Sebastian St. Cyr series. Crimes committed against children is always a tough subject, and it's painful to read about the murders in this book, not only because the cruel way they died in, but also because not many seem to care. They are just homeless children. All through the book, Sebastian met people that just don't give a damn about the children; that think he should stop the investigation. But, for this case is very personal for Sebastian, not only because of his determination to see justice done. But, also because one of the suspects is betrothed to his niece.
WHERE THE DEAD LIE is one of those books that I just breezed through too fast. It was such a great book that alas ended too fast. I love that this series just keep on getting more and more intriguing. Both the cases and Sebastian's personal life intrigues me. This book can be read as a standalone. However, I would definitely recommend that you start from the beginning since it's such a marvelous series!
SUMMARY
In the latest mystery from the national bestselling author of When Falcons Fall, the gruesome murder of a young boy takes Sebastian St. Cyr from the gritty streets of London to the glittering pleasure haunts of the aristocracy...
London, 1813. Sebastian St. Cyr, Viscount Devlin, is no stranger to the dark side of the city, but he's never seen anything like this: the brutalized body of a fifteen- year-old boy dumped into a makeshift grave on the grounds of an abandoned factory.
One of London's many homeless children, Benji Thatcher was abducted and tortured before his murder—and his younger sister is still missing. Few in authority care about a street urchin's fate, but Sebastian refuses to let this killer go unpunished.
Uncovering a disturbing pattern of missing children, Sebastian is drawn into a shadowy, sadistic world. As he follows a grim trail that leads from the writings of the debauched Marquis de Sade to the city's most notorious brothels, he comes to a horrifying realization: someone from society's upper echelon is preying upon the city's most vulnerable. And though dark, powerful forces are moving against him, Sebastian will risk his reputation and his life to keep more innocents from harm...
---
What do you think about this review?
Comments
No comments posted.

Registered users may leave comments.
Log in or register now!