"Briggs is an exceptional story teller who has delivered one of the best fantasy based heroines around"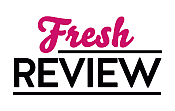 Reviewed by Rosie Bindra
Posted March 8, 2017

Mercy Thompson just wanted to make some chocolate chip cookies but when she's kidnapped by Iacopo Bonarata, the Lord of Night, on her way back from the grocery store, Mercy soon finds herself alone and very far from home. No longer able to contact her mate or the pack, Mercy is left to fend for herself in unfamiliar territory.
After escaping from Bonarata, who is essentially the leader of the European vampires in Italy, Mercy quickly makes her way to Prague only to have no clue who she can trust. Without her mate or her pack to support her, Mercy finds herself looking for allies in an unknown city but finding more than a few things that go bump in the night. And in a city as old as Prague, the things you can't see are usually the deadliest.
Patricia Briggs is the sole reason I fell in love with urban fantasy books. After reading the first book in the Mercy Thompson series, I was hooked and SILENCE FALLEN showcases why, even though we're ten books in now, Briggs is the best at writing fierce, kick-ass, unapologetic heroines. Since Adam and Mercy are separated for most of the book, Briggs changes things up in this book and gives us two points of views. Some chapters are told from Mercy's view point and the others are through Adam's eyes. I love that we finally got to dig deeper into Adam's character and see how he thinks and his love for Mercy.
While Briggs has given us vampire conflict before, with a new baddie that makes her previous vampire villains look tame, I feel like she's digging deeper into their world and showcasing some of the darker and more twisted things that realm has to offer. I anticipate more conflict with the vampires in the future and I can't wait to see where things go and how Bonarata fits into future books. Briggs is an exceptional story teller who has delivered one of the best fantasy based heroines around. SILENCE FALLEN is an intriguing addition to the Mercy series with an unexpected ending that will leave some readers surprised and happy.
SUMMARY
In the #1 New York Times bestselling Mercy Thompson novels, the coyote shapeshifter has found her voice in the werewolf pack. But when Mercy's bond with the pack—and her mate—is broken, she'll learn what it truly means to be alone...
Attacked and abducted in her home territory, Mercy finds herself in the clutches of the most powerful vampire in the world, taken as a weapon to use against alpha werewolf Adam and the ruler of the Tri-Cities vampires. In coyote form, Mercy escapes—only to find herself without money, without clothing, and alone in the heart of Europe...
Unable to contact Adam and the rest of the pack, Mercy has allies to find and enemies to fight, and she needs to figure out which is which. Ancient powers stir, and Mercy must be her agile best to avoid causing a war between vampires and werewolves, and between werewolves and werewolves. And in the heart of the ancient city of Prague, old ghosts rise...
---
What do you think about this review?
Comments
No comments posted.

Registered users may leave comments.
Log in or register now!