"When your world is spinning out of control, sometimes all you can do is hang on."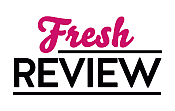 Reviewed by Viki Ferrell
Posted February 27, 2017

Romance Contemporary | Women's Fiction
A MILLION LITTLE THINGS brings us back to Mischief Bay, California with Susan Mallery's third book in this series. We first met Pam Eiland in THE GIRLS OF MISCHIEF BAY when her husband passed away suddenly, and she had to deal with life without him. Her kids were all grown and gone from home, and Pam was at a loss. She's now dealing just fine two years later. Pam has moved into a condo and seems to have her life together, until she meets a very charming, irresistible man, who just happens to be the father of her daughter's best friend. To complicate things even more, Pam has just nudged her own son, Steven, in this young lady's direction.
Zoe Saldivar quit her teaching job to work from home at a job that paid better with fewer working hours. She did it hoping that the relationship she'd been in for five years was moving toward marriage. When she found out he was already married with a family, Zoe was devastated. Now she's trapped at home with no social life and is miserable. Steven Eiland seems to be the perfect remedy for that. They get along quite well and things are looking up, until Zoe gets some very bad news that could be devastating for this new relationship.
Jen Beldon is Pam's daughter and Zoe's best friend. She's been home with her first child for eighteen months and is a nervous, obsessed, over-thinking new mom. She's making herself crazy, as well as everyone around her. And on top of that, her son has never spoken a word. All other development has been normal and right on time, but Jen has never heard the sound of her child's voice. This makes a strain on her relationship with her husband, her mom and Zoe, who all have Jen's best interest at heart.
Susan Mallery explores three more charming characters in A MILLION LITTLE THINGS. It's easy to see a little bit of ourselves in each one of them. Her characters are realistic, even flawed, but work through their personal problems, as well as their relational ones. They move from feeling weak and unsure of themselves to feeling a little more powerful, self-confident and strong. As their worlds begin to spin out of control, all they can do is hang on for the ride. The storyline seamlessly weaves the lives of these ladies together and tells a delightful tale. Ms. Mallery does a great job of explaining what has happened in previous books in this series, as well as explaining supporting characters introduced in those books. This one can be read as a stand-alone. Don't miss it!
SUMMARY
From the bestselling author of The Girls of Mischief Bay and The Friends We Keep comes a twisty tale of family dynamics that explores what can go terribly, hysterically wrong when the line between friendship and family blurs…
Zoe Saldivar is more than just single—she's ALONE. She recently broke up with her longtime boyfriend, she works from home and her best friend Jen is so obsessed with her baby that she has practically abandoned their friendship. The day Zoe accidentally traps herself in her attic with her hungry-looking cat, she realizes that it's up to her to stop living in isolation.
Her seemingly empty life takes a sudden turn for the complicated—her first new friend is Jen's widowed mom, Pam. The only guy to give her butterflies in a very long time is Jen's brother. And meanwhile, Pam is being very deliberately seduced by Zoe's own smooth-as-tequila father. Pam's flustered, Jen's annoyed and Zoe is beginning to think "alone" doesn't sound so bad, after all.
Friendship isn't just one thing—it's a million little things, and no one writes them with more heart and humor than book club sensation Susan Mallery!
---
What do you think about this review?
Comments
No comments posted.

Registered users may leave comments.
Log in or register now!