"This romance delivers the sweet and the heat!"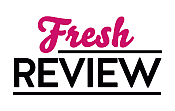 Reviewed by Miranda Owen
Posted February 12, 2017

Romance Contemporary | Holiday
MARRY ME ON MAIN STREET is book 11 in LuAnn McLane's Cricket Creek series. As with the previous book in this series, there is a primary romance and a secondary romance. Both involve characters with some degree of self-doubt and characters who take a risk by venturing into romance. The primary couple includes ex-classmates, as well as prom dates, Susan Quincy and Danny Mayfield. The secondary, and slightly older, couple involves Susan's friend Betsy and deli owner and local hottie John Clark. There is a wonderful symmetry in MARRY ME ON MAIN STREET as each of the two main couples mirror each other to a certain degree.
At the beginning of MARRY ME ON MAIN STREET, a past misunderstanding will ostensibly be the main source of conflict keeping Susan and Danny apart. As the story progresses, it becomes clear that Danny's self-doubt and holding back pose the real threat to the couple's happiness. Even though Susan and Danny aren't strangers, they may as well be and LuAnn McLane beautifully captures the thrill and spark of a new romance. Having MARRY ME ON MAIN STREET told from alternating perspectives is crucial to understanding the main characters and enjoying this story. I'm a sucker for a great character-driven story, and LuAnn McLane provides two in one with MARRY ME ON MAIN STREET. All the main characters are sympathetic, realistically flawed, and easy to like.
Friendships play a big part in MARRY ME ON MAIN STREET. Even though they often have trouble seeing past their own insecurities, I love the friendship between Susan and Betsy and the way they are sounding boards for each other. For Danny, although his family might be unintentionally at the source of his anxieties, his siblings offer a listening ear and come through for him when he needs it most. John gets emotional support from a somewhat unlikely source - his pragmatic employee Stephanie.
MARRY ME ON MAIN STREET is small-town romance done right with engaging characters and romance that will deliver sweet and heat. Each of the main characters battle loneliness in their own way, and end up finding their perfect match. Stephanie is a supporting character who really intrigued me, and I hope to read more about her in a future story. I look forward to reading the next book by LuAnn McLane.
SUMMARY
In the latest Cricket Creek romance from the USA Today bestselling author of Wish Upon a Wedding, two people discover what it really takes to go after your heart's desire...
In her small shop on Main Street, Susan Quincy sells handmade gifts and repurposed items. But she can't part with the beautiful rocking chair she bought at an estate sale when its maker turns out to be Danny Mayfield. Even years later, Susan still cringes over how her handsome, popular high school crush only asked her to prom out of pity—or so she thinks...
Danny doesn't know why Susan has avoided him for years, especially after the electric kiss they shared the night of prom. So when he learns that she wants him to craft more rocking chairs to sell at her shop, Danny can't resist the chance to work on his passion and charm shy, beautiful Susan again—and this time, make it last...
---
What do you think about this review?
Comments
No comments posted.

Registered users may leave comments.
Log in or register now!