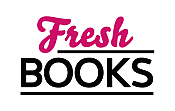 Your starred reads for December are here!
"A strong-minded, determined mom is on an impossible mission"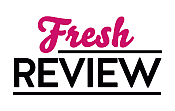 Reviewed by Viki Ferrell
Posted February 7, 2017

A severe Solar Flare has changed our entire planet and life as we now know it. All electrical grids are down and life has pretty much reverted back to the late 1800s. Only vehicles with no electronic capabilities are working. Shelby Sparks and her seventeen year old son Carter left Abney, Texas with her best friend Max Berkman, and went to live at High Plains Ranch with Max's parents. Their farm is pretty much self-sustainable. All Shelby needs is insulin for her son. Carter has been a Type 1 diabetic since he was four years old.
Shelby and Max come up with a plan to drive his old beater truck to Austin, about a ninety mile drive, and search for insulin. As they begin their journey, a couple friends in Abney join them, along with Abney's major making a request to bring back some medical supplies for the town. When they get beyond the blockades and on the main road, they cannot believe what they are seeing. Abandoned cars, dead bodies, fires and destruction surround them. The going is very rough, but what they encounter in Austin is even worse. Vigilante gangs are running rampant, martial law, or not law at all, abounds. Can Shelby and Max find what they need and make it back to High Plains alive?
RAGING STORM is Vannetta Chapman's second book in her new The Remnant series. We first met Shelby and Max in DEEP SHADOWS as the Solar flare occurred. Ms. Chapman picks up when she left off and continues this dynamic story. There are a plethora of unexpected twists and turns in this extraordinary storyline that will have you riveted to the pages. Shelby and Max, along with the supporting characters, are all very well-developed and realistic. They are all just trying to survive in an apocalyptic world, and may have to compromise their principles to do so. Ms. Chapman brings green technology and sustainability to the story and also includes several tips and lists at the end. This inspirational novel shows life as we know it, and our future, changed forever. If we don't have faith and hope, what is left? But God's goodness is not gone ... He alone holds our tomorrows. Although Ms. Chapman does a great job of integrating the backstory, please read DEEP SHADOWS first. This story will be much more understandable and enjoyable! And I look forward to the next one. She's left us hanging!
SUMMARY
In the Darkness, Anarchy Awakens
When a massive solar flare wiped out all modern technology across the globe, the small town of Abney, Texas, was thrown into chaos. Shelby Sparks and her teenage son, Carter, have found refuge, but Shelby knows she can't simply remain hidden. Carter is a type 1 diabetic in need of insulin—and Shelby will risk her life traveling to Austin to make sure he gets it.
Shelby's best friend and high school sweetheart, Max Berkman, won't even consider letting her make the perilous journey alone. Together, they manage to reach the capital—only to discover that while things are desperate in Abney, Austin has turned into an urban nightmare on the brink of anarchy.
Shelby and Max's search for medical supplies will lead them into terrifying territory, where the only thing more uncertain than finding what they need is the hope of making it out of the city alive.
* * *
In this second book in an eerily plausible, action-packed dystopian series, survival will be threatened and faith will be put to the ultimate test as a raging storm engulfs America.
---
What do you think about this review?
Comments
No comments posted.

Registered users may leave comments.
Log in or register now!