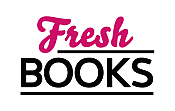 October ushers in great books with holiday themes!
"A Reversal of Fortune Leads to a Greater Treasure"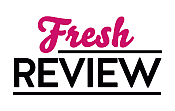 Reviewed by Bonnie Rose
Posted February 7, 2017

Joel Cunningham doesn't know any of his own family history. He was raised in an orphanage in the city of Bath. During his years there, another child, Anna, and he became best friends. Joel fancied himself in love with her, but the love she feels for him is brotherly. When an astounding discovery is made that Anna is actually an heiress, she leaves the orphanage to start her new life. She soon falls in love and marries, leaving Joel's hopes dashed.
Camille Westcott is living a privileged life as the daughter of an earl, about to marry a viscount. When her father dies, an investigation turns up that he was previously married, and that he did not wait until his first wife died before he married Camille's mother. That means that his second marriage was invalid, and Camille and her siblings are illegitimate. He also had a daughter from that first marriage - a girl named Anna Snow, who believed she was an orphan. Anna is more thrilled to find that she has family than she is about the fortune she's inherited. Unfortunately, Camille and her sister refuse to know her. Though Anna wants to share her fortune with all her siblings, they reject her and her offer. When Camille's fiance ends their engagement, she and her sister leave town to stay with their grandmother in Bath.
While Camille's younger sister makes the effort to ease into Bath society, Camille does not. She is angry and confused, and doesn't know what to do with her future. Up 'til now, her whole life was geared toward making a great marriage, and being a perfect lady. After some soul searching, she decides to apply for the teaching job at the orphanage where her half-sister Anna was raised. Her own motives are unclear even to herself, she just feels the need to see what Anna's life was like.
Joel still teaches at the orphanage, but only two days a week, as he is starting to earn a reputation as a talented portrait artist. He knows that Camille is Anna's sister, and he's aware of how she treated Anna, so Joel is quite prepared to dislike her, though he's generally a pleasant and amiable gentleman. Camille is prickly and haughty and cold, so Joel wonders why her enjoys being around her so much. He doesn't find her beautiful, so it must be the hints of pain and vulnerability he sees beneath the image she tries to hard to project. Though Camille tries to rebuff Joel at first, she's shocked to find herself feeling physical attraction, something she never felt for her former fiance.
This very unlikely couple begins a bumpy love affair that would seem to have no chance of surviving their differences. Quite frankly, I did not like Camille for a good part of the book. Her arrogance and attitude and the way she treated her new half-sister were very off- putting, and I wanted Joel (whom I like very much) to have a better love interest. Yet, once the layers began to be peeled away from Camille, and I saw her pain and vulnerability, and then her determination and growing strength, I began to warm up to her. Author Mary Balogh did what she does best, which is dig deep into a character, and let the reader watch as she grows, develops, and changes over the course of the book. SOMEONE TO HOLD is a strong, character driven story that came to a beautiful and warm conclusion, and was a joy to read.
SUMMARY
A reversal of fortune befalls a young woman in the latest Westcott novel from the New York Times bestselling author of Only a Kiss and Someone to Love.
Humphrey Wescott, Earl of Riverdale, has died, leaving behind a fortune and a scandalous secret that will forever alter the lives of his family—sending one daughter on a journey of self-discovery...
With her parents' marriage declared bigamous, Camille Westcott is now illegitimate and without a title. Looking to eschew the trappings of her old life, she leaves London to teach at the Bath orphanage where her newly discovered half-sister lived. But even as she settles in, she must sit for a portrait commissioned by her grandmother and endure an artist who riles her every nerve.
An art teacher at the orphanage that was once his home, Joel Cunningham has been hired to paint the portrait of the haughty new teacher. But as Camille poses for Joel, their mutual contempt soon turns to desire. And it is only the bond between them that will allow them to weather the rough storm that lies ahead...
---
What do you think about this review?
Comments
No comments posted.

Registered users may leave comments.
Log in or register now!