"These Grizzlies really have Gone Wild"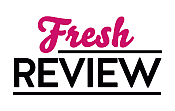 Reviewed by Shellie Surles
Posted January 25, 2017

Julie Simon has returned to Saginaw, Michigan to help her ailing father. Upon returning she runs, literally, into the mysterious Mark, a man so beautiful and sexy Julie's heart skips a beat. When Mark sees Julie, a woman he has wanted since high school, the desire to take her is almost too much to control. Mark is a grizzly shifter in short control of his bear. Mark fears it is only a matter of time before he turns grizzly and never comes back.
Mark and Julie's paths continue to cross when she discovers Mark befriended her father to learn more about his research into historic myths of shapeshifters. Mark turn to Julie, the one person he believes will help him stay human. But before he has a chance to make his desires known Julie is kidnapped by a group of scientist trying to create shifters in order to have her translate her father's work. Mark must control his beast long enough to save her. Author Kathy Lyons keeps the tension high while Mark fights off his inner beasts and the men who stole the woman he loves.
This books drips with sexual tension and high stakes action. Lyons never lets the reader breathe before pitting her characters against themselves and the dangers of their world. Her Grizzlies Gone Wild series is impossible not to love, and this second book is a page turner. LICENSE TO SHIFT has everything you could want in a shifter romance: sexy man, smart woman and a great group of supporting characters.
SUMMARY
BEAR MEETS GIRL…
Julie Simon returns to Saginaw, Michigan, to find her ailing father's missing research on local shapeshifter lore. Unlucky for her, the only person who can help her is the darkly sexy Mark Robertson, the guy who spent an entire summer giving her the cold shoulder—and one white- hot night of pleasure…
Mark is a hair's breadth away from going feral. Soon, his grizzly side will destroy everything that makes him a man. And after years of fighting, Mark is ready to give in to the beast. Then Julie—the gorgeous, curvy book nerd who awakened his most primal desires as a young man—shows up at his door. Now, he's fighting an insatiable longing to claim her as his mate. But Julie isn't the only one after her father's research. Someone—or something—evil is tracking Julie's every move…
---
What do you think about this review?
Comments
No comments posted.

Registered users may leave comments.
Log in or register now!