"Amazing first foray into contemporary/action genre."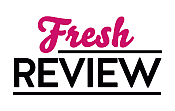 Reviewed by Annetta Sweetko
Posted January 5, 2017

Owen Loughman has been pulled out of a mission and helicoptered back to his father's ranch to find his aunt and uncle dead and recently. He has no problem with seeking out the killers and he knows how big it's going to be when his brothers are also pulled out of their missions and arrive soon after him; Wyatt a Delta Force member and Cullen a Marine. The biggest shock comes when the girl he loved and left behind drives up and he finds she's in the middle of this mess. He had played THE HERO and left her so she would be safe, so she would have a good life ... so he wouldn't have to lose another person he loved.
The last thing Natalie Dixon wanted is to see Owen again. Fourteen years ago he had just walked away from her and it had taken forever to get over him. What a laugh ... no matter how hard she tried there was no getting over the love of your life, but she's not going to let him back into her life. No matter how much her heart and body ache for him.
Now thanks to the Loughman clan and her own curiosity there is a hit on her and the Russian's have no problem going after her. All that stands in their way is the man who left her behind and never will again.
THE HERO is a compelling, complex read. As a first contemporary/action book for author Donna Grant I have to say she has laid out something that will keep readers glued to the pages. At first it took a bit to get the feel for the characters, figure out their past, but as the reader reads on it all becomes clear and you feel for these "boys". The romance between Owen and Natalie is slow moving at first but considering there are 14 years to be made up for and forgiven for, it is to be expected. I must admit that at times the dialogue seemed tedious to me, but I chalked it up to world building and allowing us to get a more in-depth look into brothers.
Another thing that I did enjoy and seemed quite different was getting glimpses of their father, Orrin, and his situation, which I cannot tell you about ... as you might guess that would be a big spoiler.
THE HERO is a book filled with heroes; three brothers trained to defend and protect; a heroine who isn't about to back down, bad guys who are really bad and a love that just won't die. For a first foray into this new genre I do believe readers will love this book as much as Ms. Grant's "Kings" if not even more.
Learn more about The Hero
SUMMARY
THE HERO'S HOMECOMING
Owen Loughman is a highly-decorated Navy SEAL who has a thirst for action. But there's one thing he hasn't been able to forget: his high school sweetheart, Natalie. After more than a decade away, Owen has returned home to the ranch in Texas for a dangerous new mission that puts him face-to-face with Natalie and an outside menace that threatens everything he holds dear. He'll risk it all to keep Natalie safe—and win her heart.
Natalie Dixon has had a lifetime of heartache since Owen was deployed. Fourteen years and one bad marriage later, she finds herself mixed up with the Loughmans again. With her life on the line against an enemy she can't fight alone, it's Owen's strong shoulders, smoldering eyes, and sensuous smile that she turns to. When danger closes in, how much will she risk to stay with the only man she's ever loved, in The Hero by New York Times bestselling author Donna Grant.
---
What do you think about this review?
Comments
No comments posted.

Registered users may leave comments.
Log in or register now!