"A love story that is worth waiting for"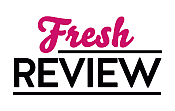 Reviewed by Miranda Owen
Posted January 5, 2017

TO LOVE AND TO CHERISH is the third and final installment in Lauren Layne's Wedding Belles series. I've enjoyed each book in this Wedding Belles series, but something about TO LOVE AND TO CHERISH makes this romance linger in your mind long after you finish reading it. This is a great book for readers who enjoy the friends-to-lovers and secret-love romance tropes. There is something so compelling about the relationship between mild-mannered, Clark Kent double, British hottie Logan Harris and consummate businesswoman and perfectionist Alexis Morgan. Alexis' slow realization of how much she cares for Logan and how much he loves her is a lengthy, and often frustrating, process for Logan but Lauren Layne delivers a satisfying and emotional powerhouse with TO LOVE AND TO CHERISH.
Lauren Layne does a good job of getting inside the head of the two main characters and revealing their innermost thoughts and struggles to the reader. Logan has been Alexis' business partner and friend for eight years, as well as secretly in love with her for that same amount of time. TO LOVE AND TO CHERISH deals with some heavy emotional baggage, but I like how Lauren Layne gives the drama prominence, while also throwing in fun tropes and erotic sizzle.
It's a good thing that TO LOVE AND TO CHERISH is told from alternating perspectives, because readers need to understand the things that Alexis and Logan refuse to reveal to each other. It would be very difficult to understand why Alexis never pursues a romantic relationship with Logan, if Lauren Layne hadn't provided so much background information on Alexis throughout this book, and snapshots of her soul. Lauren Layne skillfully describes what drives Alexis and the old hurts that haunt her. In TO LOVE AND TO CHERISH, Alexis gets the emotional jolt she needs to alter her perceptions of Logan and what their relationship could be. Logan is a completely sympathetic character and hero to swoon over. Although he sometimes thinks of himself as a romantic fool where Alexis is concerned, I like that he asserted himself and finally pursues her the way she needed to be pursued.
TO LOVE AND TO CHERISH is packed with passion and a love story that is worth waiting for. Logan is a hero pushed to his limits and delicious things happen when he finally gives in to his desires. Lauren Layne frames this romance beautifully and there is a wonderful symmetry in the way the relationship between Alexis and Logan begins and what it evolves into by the end of the book. I love this Wedding Belles series, and can't wait to see what Lauren Layne has in store for readers next.
SUMMARY
Sex and the City meets The Wedding Planner in The Wedding Belles, a contemporary and witty romance series about three high-powered New York City women who can plan any wedding—but their own.
Alexis Morgan has spent the past eight years devoted to turning her tiny start-up into Manhattan's premiere wedding planning company, The Wedding Belles. Now that her business is thriving, it's time to turn towards her much neglected personal life, and Alexis approaches her relationships like she does everything else: with a plan. Not a part of that plan is Logan Harris, the silent partner in the Belles, and the one person who's been there for her since the very beginning. But Alexis needs someone fun, and Logan's all business, all the time—except when a late night at the office ends with an unexpected kiss that leaves the usually cool and together Alexis reeling.
Logan has lusted after Alexis since the day he walked into the tiny Harlem apartment that used to double as her office. But the ambitious wedding planner has always been untouchable...until now. Alexis has made it clear that she's on the dating market—and equally clear that he's not in the running. But when Alexis finds herself in need of a date for her sister's last minute wedding in Florida, Logan knows it's the perfect time to show Alexis that there's more to him than numbers and spreadsheets—and beneath the pinstripes and glasses lies a hot-blooded heartthrob. As Florida's sultry days turn into even hotter nights, Logan's out to convince Alexis that the fling of a lifetime could just maybe turn into forever...
---
What do you think about this review?
Comments
No comments posted.

Registered users may leave comments.
Log in or register now!