"Delivering two great Amish romances!"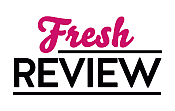 Reviewed by Clare O'Beara
Posted January 5, 2017

Amish | Inspirational Romance | Holiday
Two novellas fill your stocking for the price of one! The MIDWIFE'S CHRISTMAS SURPRISE by Marta Perry gets us off to a good start in the romantic wintry season. Anna Zook is the new midwife in a partnership with an experienced lady, but folks in her isolated north Pennsylvania settlement of Lost Creek can't quite accept her. She tends to both Amish and English clients, which is acceptable, but the locals are set in their ways. Ben Miller who has been away, seeing the outside world, for three years, returns wearing jeans. He has a ready smile for Anna, but she can't forgive him for leaving her. Anyway, one Christmas family visit can't change the fact that his family has had to cope without him.
Anna is very interesting. She is allowed to use a cellphone for her calls, but has to travel with a pony and buggy. The Amish women don't go for ultrasound scans so the midwife and her wisdom are hugely important. Anna is allowed to call the emergency squad if needed. Of course, in heavy snow, every kind of travel is problematic. Not the ideal time for romance, but Christmas has a way of bringing out the best in people.
While the Amish don't have a big entertainment over the feast, we see that the homes are cleaned thoroughly and natural greenery spread as decorations. The day after Christmas is called by the Amish, Second Christmas, a day for visiting family.
Jo Ann Brown takes up the storytelling with A CHRISTMAS TO REMEMBER. A shopkeeper finds a small child and young woman in the snow; the woman claims to have amnesia. What is Amos Stoltzfus supposed to do with them? He's not even respectably wed. The little girl says her name is Polly and the woman's name is Linda, and they are going to see Polly's grandparents. That's all she knows. Amos decides to bring them home to his mother. After all, he is obligated to help those in need. While this gentle tale is a way of exploring who we are; the sum of our memories, or our instinctive actions, or the reflection of other people's opinions; it is also a sweet romance.
AMISH CHRISTMAS BLESSINGS is understated and does what it says on the back. Anyone who enjoys the books by these fine romance authors will be keen to look for a copy in their stocking.
SUMMARY
Holiday Greetings From Amish Country
The Midwife's Christmas Surprise by Marta Perry
Three years ago, the man Anna Zook hoped to marry left her and their Amish community for the English world. Now devoted to proving her abilities as a midwife, Anna has given up on marriage and children for herself. But when Benjamin Miller returns, now a changed man, can delivering a Christmas baby reunite these two hurting hearts?
A Christmas to Remember by Jo Ann Brown
When a little girl leads shop owner Amos Stoltzfus to an Amish woman in distress, he rushes them to his family's farm. "Linda" has no memory and doesn't know if the sweet child is her daughter or even her kin. As Christmas arrives and Linda's identity is revealed, will Amos be able to claim his holiday guests as his own?
---
What do you think about this review?
Comments
No comments posted.

Registered users may leave comments.
Log in or register now!