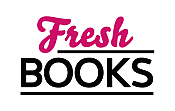 Pick up great June books for summer reading
"A Philadelphia debutante finds love at the London balls"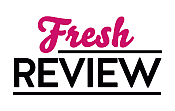 Reviewed by Clare O'Beara
Posted January 5, 2017

Sophia Braighton arrives from Philadelphia to London with the aim of being introduced to Society for a season. I liked her at once. As the story unfolds we learn that Sophia was compromised by a reckless man and word went around her home circle, so she would be rejected as a TAINTED BRIDE. Hence her trip to England.
Sophia is staying with a formal aunt, who intends to do the best for her charge. When they hear that another young lady was briefly seen in a compromising position Sophia's heart goes out to her and she undertakes to make Elinor Burkenstock her friend. Even Aunt Daphne, Lady Collington, agrees that it's not fair if Elinor's life prospects are ruined because a thoughtless man kissed the girl who was a 'silly chit' in her eyes but no worse. In this way Sophia meets Daniel Fallon, an Earl, who has travelled to cosmopolitan Philadelphia and finds her breathtaking. Pity he's a friend of the man who kissed Elinor and left her to face the music. Pity, also, that as a result of her experiences Sophia never intends to marry. I did find it odd that someone who wishes to put the past behind her and keep her secret, tells the secret to several different people she's just met in the course of a few weeks.
I enjoyed Aunt Daphne, who seems to be invigorated by presenting a young lady for a season in London. Everyone knows everyone, and there's not much for women to do but gossip and compare fashions. Sophia is livening up the place wonderfully, and there's nothing like hosting an eligible attractive young lady to draw attention and invitations. In fact, Aunt Daphne comes across to me as quite the most admirable person in the book.
Another interesting aspect is that an opera singer is described as a lady of questionable reputation. Performers were often obliged to sleep with agents or managers, in order to get work. Once more nobody is concerned about the man's reputation. Servants were deemed capable of getting up to all sorts of things but the supposedly better classes were determined to make unmarried women virtual prisoners and blame them for having been assaulted. So TAINTED BRIDE by A.S. Fenichel is an understated account of feminist struggle, shown through the eyes of an American girl. This is an adult romance in a series called Forever Brides and I like that the wedding isn't the end of the story.
SUMMARY
Only trust can save her….

Sailing to London, Sophia Braighton only hopes to escape certain ruin. But when she arrives, her Great Aunt Daphne has other plans for the American-born beauty. Determined to marry off her niece to a man of means, she propels Sophia into London society, not knowing that the young woman's trust in men is shattered. In fact, Sophia never expects to ever feel anything for a man. Then again, she never expects to find herself in the company of the dashing earl of Marlton….

From the moment he sees Sophia, Daniel Fallon feels alive in a way he has not since his broken engagement. Though the vulnerable beauty shies from the passion burning bright between them, Daniel is determined to court her and make her his bride. And when he learns of the painful secret she harbors, he is equally determined to take revenge on the man responsible. But will the quest destroy him—and his future with his beloved?
---
What do you think about this review?
Comments
No comments posted.

Registered users may leave comments.
Log in or register now!