"The Arizona K9 team find more deadly danger"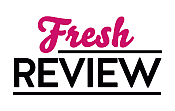 Reviewed by Clare O'Beara
Posted January 4, 2017

Romance Suspense | Inspirational Romance
By now when I see Shirlee McCoy's name, I associate her with intelligent romantic suspense and trained dogs in law enforcement. That's even before looking at the splendid cover pictures. Shirlee and other great writers like Terri Reed and Lenora Worth collaborate on linked series about K9 units. If you have not followed this year's series grab SECRETS AND LIES to get started.
The Rookie K-9 Unit series shows the Arizona town has a running problem of drugs and murders, including the murder of a K9 dog trainer. This fifth tale can be read as a standalone and focuses on Ariel Martin, a teacher who found that the Las Vegas lifestyle ended in divorce and tragedy; she is eight months pregnant. Tristan McKeller has an appointment to meet Ariel to discuss his young sister but he arrives with his Golden Labrador partner Jesse just in time to scare off an unknown gunman. They are still in rookie training but Tristan does all the right things including getting an ambulance team to check the pregnant lady.
I found the first chapter a little annoying as each main character walks around the school thinking about their life and all the background the reader needs to know. Maybe Ariel would, but Tristan, while he is hunting for an armed attacker? In the next chapters they each think over what they know about the other person, and go on to discuss each other's lives. This repetition makes for a slow start and I really felt it would have helped not to tell us the same thing three times. After this the story takes off and danger builds.
Poor Ariel comes across as brave and practical. She's surviving, she's bought a fixer-upper house and she's working. But the creepy events make her feel as though her ex-husband is stalking her and trying to harm her, or her baby, even though he died in a car crash. Who else had reason to dislike her? Tristan is the guardian of his sister Mia which helps him feel responsible towards Ariel, just when she badly needs a friend. Teen Mia is another distinct, typically moody personality.
I enjoyed this inspirational romance which is very suspenseful and will have you second-guessing the bad guys. SECRETS AND LIES by Shirlee McCoy is last but one and uncovers some of the big ongoing issues. Next book will be Valerie Hansen's SEARCH AND RESCUE featuring more thrilling K9 romance.
SUMMARY
EXPECTING—AND IN DANGER
Attacked in her classroom, widowed teacher Ariel Martin's only thought is for her unborn child. When her student's brother, rookie K-9 officer Tristan McKeller, and his faithful dog save her life, she can't thank him enough. She knows Tristan won't rest until she's safe, but she doesn't want him or his police colleagues digging into her dangerous past. After all, the only person who would want to hurt her is dead…or is he? With her and her child's life on the line, she'll have to trust Tristan with her secrets if she wants to finally get the fresh start she's been desperately seeking.
---
What do you think about this review?
Comments
No comments posted.

Registered users may leave comments.
Log in or register now!