"A thrilling new science fiction classic!"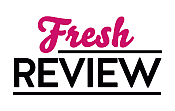 Reviewed by Monique Daoust
Posted January 3, 2017

It was a pleasant Thursday family night, seemingly like any other: Jason Dessen, physics professor at a small college; his wife Daniela, a part-time artist; and their 14 year-old son, Charlie. A friend of Daniela's just held a very successful art show, Jason's old college buddy Ryan is celebrating his winning a prestigious science award, that might have well been Jason's, had he pursued his research, if Daniela hadn't gotten pregnant, and his life hadn't taken an unexpected detour. Dinner will be ready in 45 minutes, and Daniela tells Jason to pop over and congratulate Ryan who is having a small party at a local bar; Jason would make it in time for dinner. Jason should have made it in time for dinner.
What if. Everybody has at some point in their life wondered "what if". Personally, I cannot resist a book on that subject, and Blake Crouch has done the impossible with DARK MATTER. Extremely fast-paced, and beautifully written, DARK MATTER is one of the most astounding scifi books ever written. I felt I was experiencing Jason's situation: his confusion, his anger, his fears, his helplessness, and his love for his family. Mr. Crouch's grasp of quantum mechanics, psychology, cosmology is staggering, as well as his understanding of self-identity and existentialism. DARK MATTER is superlatively imaginative, and the author made the concept of parallel universes entirely credible, gripping, and terrifying as well.
This was a difficult review for me to write, because DARK MATTER is a masterpiece of suspense, as well as a science fiction tour de force. As far as I'm concerned, DARK MATTER already belongs with such ground breaking authors such as Aldous Huxley and Philip K. Dick. But most of all, DARK MATTER is about what love consists of, establishing your priorities, and behaving ethically. I wonder if there will be sequels, because there is one character, which shall remain nameless, whose destiny I would like to know. At least, one other. DARK MATTER is a book that I will re-read over and over because, what if, indeed...
SUMMARY
"Are you happy with your life?"
Those are the last words Jason Dessen hears before the masked abductor knocks him unconscious.
Before he awakens to find himself strapped to a gurney, surrounded by strangers in hazmat suits.
Before a man Jason's never met smiles down at him and says, "Welcome back, my friend."
In this world he's woken up to, Jason's life is not the one he knows. His wife is not his wife. His son was never born. And Jason is not an ordinary college physics professor, but a celebrated genius who has achieved something remarkable. Something impossible.
Is it this world or the other that's the dream? And even if the home he remembers is real, how can Jason possibly make it back to the family he loves? The answers lie in a journey more wondrous and horrifying than anything he could've imagined—one that will force him to confront the darkest parts of himself even as he battles a terrifying, seemingly unbeatable foe.
Dark Matter is a brilliantly plotted tale that is at once sweeping and intimate, mind-bendingly strange and profoundly human—a relentlessly surprising science-fiction thriller about choices, paths not taken, and how far we'll go to claim the lives we dream of.
---
What do you think about this review?
Comments
No comments posted.

Registered users may leave comments.
Log in or register now!