"Another great entry in this wonderful series"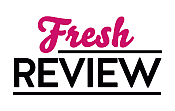 Reviewed by Make Kay
Posted December 27, 2016

THE EDGE OF THE BLADE is book two of The Uncharted Realms series and book five in The Twelve Kingdoms series by fantasy writer Jeffe Kennedy. Kennedy writes strong women, whether she is writing romance or fantasy, and I love how her women will take agency if they are not given it in their world. This, along with her great world- building skills, endears her writing to me. THE EDGE OF THE BLADE is another great entry in this wonderful series exploring the Twelve Kingdoms.
At the end of the first Twelve Kingdoms trilogy, new High Queen has risen from her former rank of captain of the imperial guard now to ruler of the whole Twelve Kingdoms after killing her corrupt and evil father, the former king. Ursula sends out her chief librarian Daphe to be ambassador to the nearby threatening kingdom of Dasnaria and sends her best spy, Jepp, along to protect the ambassador. But Daphne is sold into marriage by Kral's scheming and left behind in a strange land with her new husband (in book one of The Uncharted Realms, THE PAGES OF THE MIND) and so Jepp must step up to act as ambassador, a role she clearly has no skills for. Jepp is forthright, sexually liberated, and skilled at combat- things that definitely do not endear her to the oh-so-not- progressive misogynistic Dasnarians that she is intended to negotiate a treaty with.
General Kral of Dasnaria, also Imperial Prince of the royal house of Konybgrr and heir to his brother the emperor, escorts Jepp back to his kingdom to treat with the emperor. The first night they meet, Jepp and Kral have a lust-filled night of sexual delights. Due to his culture, Kral thinks that this means Jepp is exclusively his- his to bed and to protect and shield- but Jepp quickly demonstrates that is not so. This puts Kral and Jepp delightfully at odds for most of the book. I love their the tension between the two, and their banter and growing closeness.
Lively action, political scheming, and witty banter characterize THE EDGE OF THE BLADE. Even the secondary characters are skillfully done. The Uncharted Realms are a delightfully imaginative world of magic and shifting alliances, and each book in the series brings another couple together as well as advancing the overall story. While this book could be read on its own merits, reading the series in order will give the fullest appreciation of the story. Kennedy's THE EDGE OF THE BLADE is sure to please those who love fantasy and romance.
SUMMARY
The Twelve Kingdoms rest uneasy under their new High Queen, reeling from civil war and unchecked magics. Few remember that other powers once tested their borders—until a troop of foreign warriors emerges with a challenge . . .
Jepp has been the heart of the queen's elite guard, her Hawks, since long before war split her homeland. But the ease and grace that come to her naturally in fighting leathers disappears when battles turn to politics. When a scouting party arrives from far-away Dasnaria, bearing veiled threats and subtle bluffs, Jepp is happy to let her queen puzzle them out while she samples the pleasures of their prince's bed.
But the cultural norms allow that a Dasnarian woman may be wife or bed-slave, never her own leader—and Jepp's light use of Prince Kral has sparked a diplomatic crisis. Banished from court, she soon becomes the only envoy to Kral's strange and dangerous country, with little to rely on but her wits, her knives—and the smolder of anger and attraction that burns between her and him . . .
---
What do you think about this review?
Comments
No comments posted.

Registered users may leave comments.
Log in or register now!