"Epic journey across the inhospitable desert brings marriage of convenience closer to true love"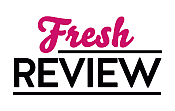 Reviewed by Make Kay
Posted December 27, 2016

THE TIDES OF BÁRA by Jeffe Kennedy is book three in the lovely Sorcerous Moons fantasy series. Princess Oria is of the royal house of Bára. She's grown up isolated, buffeted by her inability to achieve true calm in the midst of flowing and disruptive energies when surrounded by others. She is too restless to meditate and too fragile to even be with her family very much, much less anyone else. She is sequestered in a tower with her familiar, a derkesthai or little dragonette. Until the Barbaric Destrye attack and her people's lives depend on her. How Oria can handle the barbarian leader, Lonen when she can barely handle her own power? Kennedy does a great job of world-building here.
Lonen is a prince of Destrye whose father the king is killed when Destrye fights back against the evil Bárans who are stealing the Destryans' water and leaving Destrye corpses behind in Dru. The Bárans have been using magic to create golems, the Tron, to capture water in order to feed the Bárans' insatiable desire for the wealth and power of water in their desert kingdom. Lonen takes the reins of leadership (he really does make a great hero), and Lonen and Oria contract a marriage of convenience in order to forge a peace between their kingdoms.
In book three Oria and Lonen must flee Bára after Oria's secrets are exposed before the temple rulers. But being outside Báran's walls may be a slow death sentence for Oria. As Orian and Lonen fight to stay alive on their flight through the desert to Dru, Lonen's home, they have to rely heavily on each other despite Oria wanting to remain aloof. The trials they endure do a great job of bringing them closer, and this book definitely has the slow- build epic-fantasy feel as they travel.
I like both Oria and Lonen. Oria has been kept untutored because of her supposed incompetence, and I love seeing her grow in knowledge and confidence as the series progresses. I don't like that she turns around and does the same thing to Lonen, trying to keep him in the dark. But I can forgive her for her naïve ways. I adore how Lonen is trying so hard to provide Oria with what she needs to grow and succeed, even finding ways around Oria's inability to be touched by human hands. The growing trust and love between Oria and Lonen is touching.
I expect that the next release will be the last in the series, so I'm looking forward to Oria and Lonen figuring out how to safely make love, and also anticipating Oria conquering the hearts of the Destrye. I especially can't wait to see the evil Báran nobility get their comeuppance. This is a very diverting fantasy series, and Kennedy's THE TIDES OF BÁRA showcases our hero and heroine's epic quest through inhospitable lands against impossible odds. Come on, book four!
SUMMARY
Book Three in the adult fantasy romance series, Sorcerous Moons. The novel, The Tides of Bára, is a paranormal kindle book of magic and sorcery - and a war culminating in a marriage of convenience between enemy kingdoms.
---
What do you think about this review?
Comments
No comments posted.

Registered users may leave comments.
Log in or register now!