"Magical innkeeper and her werewolf warrior lover save an offworld species from extinction"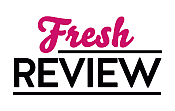 Reviewed by Make Kay
Posted December 22, 2016

Romance Paranormal | Fantasy Urban
ONE FELL SWEEP is book 3 in the Innkeeper Chronicles by the fantastic Ilona Andrews. This is an urban fantasy authorial duo composed of husband and wife, who can do no wrong in this reader's eyes. ONE FELL SWEEP began, as have all the Innkeeper Chronicles books, as an online serial published every Friday. Hats off to the authors, who have kept up on online posting of the serial come hell or high water. This series has always given me something to eagerly look forward to on Fridays, and it's an autobuy for me as soon as Andrews publishes each in the series once it's complete.
Dina DeMille is a fantastical Innkeeper who runs the Gertrude Mills Inn, a magical bed and breakfast that serves alien guests from other worlds. Dina's main directive in life as an Innkeeper is to preserve to safety of her inn's guests. Dina agrees to host a Hiru at her inn, a stinking clanking bucket of metal junk, who is trying desperately to stay alive and save the others of his race. The Hiru are being hunted to extinction by the Draziri, who believe that the murder of the Hiru will lead themselves and their Draziri clans to heaven. Dina knows that opening her doors to a Hiru as guests puts herself, her Inn, and the rest of her guests squarely in the crosshairs of a galactic crusade by the Draziri. But Dina is not about to let the Draziri bullies extinguish the last of the existing Hiru, since Dina is on the side of angels.
Assisted by Sean Evans, her dreamy yet frightfully dangerous werewolf lover, as well as her newly rescued sister and Arland, a vampire warrior, Dina sets out to provide the Hiru with the tools they need to escape and survive their genocide. I adore Dina. She is a badass with a heart of gold. Her magical capabilities are always astonishing, and I love to see all the wacky situations she gets herself in (and out) of! The worldbuilding in this series is exquisite, and I'm always astonished by the amazing things in this world that the authors dream up. I adore Sean and Dina together, and the budding relationship between Dina's sister and the forbidding vampire Arland rocks too.
ONE FELL SWEEP contains plenty of snark and humor that keeps the tension of the battles from becoming too overwhelming. Some of the pop culture references made me laugh out loud in public as I read, as they are so clever! This paranormal story has everything one could desire: action, suspense, comedy, and romance. ONE FELL SWEEP joins the other Andrews book companions on my keeper shelf as another fantastic winner.
SUMMARY
Dina DeMille may run the nicest Bed and Breakfast in Red Deer, Texas, but she caters to a very particular kind of guest… the kind that no one on Earth is supposed to know about. Guests like a former intergalactic tyrant with an impressive bounty on her head, the Lord Marshal of a powerful vampire clan, and a displaced-and-superhot werewolf; so don't stand too close, or you may be collateral damage.
But what passes for Dina's normal life is about to be thrown into chaos. First, she must rescue her long-distant older sister, Maud, who's been exiled with her family to a planet that functions as the most lawless penal colony since Botany Bay. Then she agrees to help a guest whose last chance at saving his civilization could bring death and disaster to all Dina holds dear. Now Gertrude Hunt is under siege by a clan of assassins. To keep her guests safe and to find her missing parents, Dina will risk everything, even if she has to pay the ultimate price. Though Sean may have something to say about that!
---
What do you think about this review?
Comments
No comments posted.

Registered users may leave comments.
Log in or register now!