"Probably one of Carolyn Brown's most important stories to share"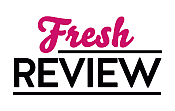 Reviewed by Sandra Wurman
Posted November 28, 2016

Just when I think I've learned everything about Carolyn Brown and her writing talent she up and surprises me with this magnificent new story THE LULLABY SKY. It's a truly remarkable insight into an age old problem that transcends age, race, religion and status. We're talking about abuse -- spousal abuse. THE LULLABY SKY is about charting a new course after making that difficult and candidly dangerous break from a cycle of abuse. There are of course physical signs that should send an ear splitting signal but the emotional and psychological scars take longer to heal and are just as devastating.
So THE LULLABY SKY is Carolyn Brown's journey into a world that hides behind normalcy and thrives in an environment of neglect and distance.
In THE LULLABY SKY we are taken to a small town that would appear out of the circle of current fads and conveniences. Their values are steeped in their religion and down home traditions and courtesy. But don't take that for being unsophisticated. These folk might mind their P's & Q's but mess with them or anyone they care about and you could probably find yourself staring down the long barrel of a shotgun. And they know how to shoot -- right between the eyes -- they've been taught not to waste ammo.
So Hannah and her little girl Sophie finally found a way to escape the horror of living with Marty -- Hannah's husband and Sophie's father. He wants a divorce so that he can marry his now pregnant lover. The world works in strange ways. Hannah has tried to escape several times but Marty always found her and brought her back to her living nightmare. Sophie was the bait.
Hannah's friends and family were beginning to get wary of her husband. They noticed signs of abuse, but the best they could do was be there for Hannah and Sophie when they were needed. At the first sign of Hannah's decision to leave Marty and get that divorce these folks were ready. Hannah got her grandmother's house and surrounding property as her settlement. Marty got practically everything else. But Hannah got what was most important -- custody of her Sophie.
First step was to erase all signs of Marty from their lives and her childhood friends were all on board to help most especially Travis who had his eye on Hannah since they were kids. Travis and Hannah were becoming great partners in Hannah's decision to allow abused women and their children to use some of the empty bedrooms as a temporary safe haven. The local women's shelter was often full but that meant they would have to turn people away. Not something either Hannah or Travis would allow. So Lullaby Sky was established.
Here's what is so unique about THE LULLABY SKY. It recognizes the existence of the abuse from all walks of life and illustrates the desperate need for compassion, acceptance, respect and hope for those weary from the abuse and yet too frightened to leave. These women all seem to share some very noticeable habits or traits gained during their struggle to stay alive. For some their children are pawns in the game of control with these abusive men. THE LULLABY SKY tells the story in Carolyn Brown's voice that has that down home quality -- no airs -- just caring. In LULLABY SKY Brown reminds us that no amount of money, intelligence, breeding or status guarantees the sanctity of the marriage or relationship. Once again Carolyn Brown teaches us with down home advice for an ongoing societal malady.
SUMMARY
After seven years of misery and abuse, it's all over—Hannah O'Malley is officially divorced. Hallelujah. It's like every Christmas in her life all rolled up into one glorious day. Not only does Hannah get to keep her grandmother's spacious old house, but she has full custody of her sparky five-year-old daughter. All Hannah has to do now is put the past behind her.
And now that she's free, she wants to make a difference. With the help of her warm, close-knit circle of friends—including her high school crush, Travis Wilson—Hannah begins turning her home into a safe house for other women who've endured the pain she's known. But even as life and laughter return to Hannah's home, she's haunted by the memory of her dangerously unstable ex. With a second chance at love on the horizon, Hannah must face down her past in order to let the sunshine back into her life.
---
What do you think about this review?
Comments
No comments posted.

Registered users may leave comments.
Log in or register now!