"Who could be better for a veterinarian than a werewolf?"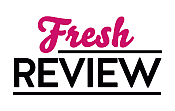 Reviewed by Annetta Sweetko
Posted November 25, 2016

Alex Trevino, has a secret, well everyone who is a member of the SWAT team has one. They are werewolves, but they are very good at their job and at hiding the truth. He is just going along with life, training with his team and enjoying life when he meets Lacey Barton, veterinarian and wants more than anything to take her out, something about her just sends his WOLF UNLEASHED.
Even if the gorgeous cop is persistent Lacey has no time for dating or relationships, she's seen only the bad and ' doesn't believe in the romance stories she hears. She does want to find out who is behind the dogfights that are sending many mauled animals to her office.
Little does this feisty woman know her investigation is going to put her in the middle of a dangerous situation. It's not just dogfights, its a drug ring and something even more sinister than she can ever imagine. Add all that to the fact that the man she is starting to care about can shift into a big wolf ... and Lacey doesn't know what to fear most.
WOLF UNLEASHED is a riveting read. Author Paige Tyler's SWAT world is filled with unbelievable handsome werewolves who are searching for the mythical "one", the woman who completes them and the romantic in me loves this set up. Alex's situation that turned him into a werewolf has haunted him with the "what ifs" and has made him a man who doesn't hesitate even when he knows that what he is about to do could scare the crap out of the woman he has come to care deeply for. Lacey is a tough lady with a strong will but when confronted with a boyfriend that can turn into a wolf ... well you can guess her reaction. But needless to say Ms. Tyler knows how to write a "happily ever after" and brings the good doctor around.
There is a lot happening in WOLF UNLEASHED with the dog fighting, a deadly drug and add to that a couple of college students who go missing ... including Lacey's sister. If you've read the other SWAT books, or even if you haven't, WOLF UNLEASHED is a must read for anyone who wants action, sexy shifters, strong heroines and romance of the sweet and steamy kind.
SUMMARY
SHE BRINGS OUT THE WOLF IN HIM
Lacey Barton can't deny her crazy attraction to Alex Trevino, but that doesn't mean she has time for the gorgeous SWAT officer. She's hell-bent on discovering who's behind the brutal dogfights sending countless mauled animals to her veterinarian office. The trail leads Lacey to a ring of vicious drug dealers and suddenly she's in way over her head-right smack in the middle of a SWAT stakeout.
With Lacey in danger, Alex's wolf side is unleashed. But when she witnesses Alex shift, she's even more terrified... Now it's up to Alex to crack the case-and earn back Lacey's trust and, ultimately, her heart.
---
What do you think about this review?
Comments
No comments posted.

Registered users may leave comments.
Log in or register now!