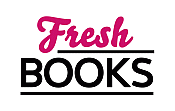 Hot, sizzling reads for July
"Once a friend always a friend"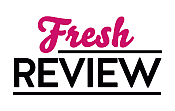 Reviewed by Sharon Salituro
Posted October 16, 2016

When Rachel and Claire were around six years old, they became best friends. At that age Claire was afraid of her own shadow. Her rich family babied and overprotected herClaire was always over protected by her family, something Rachel never had or understood. As the two of them got older, Claire moved on to the popular girls.
As life continued on for both of them, Claire never had to worry about money. Rachel on the other hand, had to worry about it all the time. Rachel's father left the family after her mother became very ill, forcing Rachel to raise her two siblings when she was just a kid herself.
After all these years, Claire returns home to find out that Rachel now cleans her family home. Despite feeling a huge strain between the two women, Claire and Rachel start making up for lost time. As things get worse for Rachel, Claire tries to get back the friendship that they had.
Kate Hewitt books tell the story of two old friends and how they try to get back together. This is the kind of story that all women would enjoy. It shows the true meaning of friendship. It also shows how when you feel that nothing else could or would go wrong it does. I really liked how Hewitt makes family and friendship the best things in the world. And as long as you have a good friend you can do anything.
SUMMARY
The USA Today bestselling author of Rainy Day Sisters returns to Hartley-by-the-Sea...

Childhood best friends Rachel Campbell and Claire West have not only grown up, but after fifteen years, they've also grown apart...

After her father left, Rachel had to dedicate her life to managing her household: her two younger sisters, her disabled mother, and her three-year-old nephew. When Rachel's not struggling to look after all of them, she makes her living cleaning the houses of wealthy families—inclulding the Wests, where a surprise now awaits her. . . .

A lifetime of drifting in other people's currents has finally left Claire high and dry. First it was her parents, then the popular crowd in school, and finally her fiancé. Now she's returned to Hartley-by-the-Sea to recover. But running into Rachel brings back memories of past mistakes, and Claire wonders if she now has the courage to make them right.

Soon Claire's brother, Andrew, asks Rachel to keep an eye on Claire, which is the last thing either woman wants. But as their lives threaten to fall apart, both Claire and Rachel begin to realize what they need most is a friend. The kind of friend they once were to each other, and perhaps can be again. . . .
---
What do you think about this review?
Comments
No comments posted.

Registered users may leave comments.
Log in or register now!