"English aristocrat meets his match in a spunky American actress"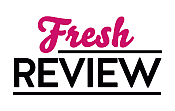 Reviewed by Make Kay
Posted October 12, 2016

NO MISTRESS OF MINE is book 4 in the American Heiress in London series by Laura Lee Guhrke. This series has slowly improved since its inception- I have given 4 out of 5 stars to the last 2 books in this series. NO MISTRESS OF MINE is a second chance at love story. It's also a rather star-crossed lovers tale as well, mixing a from-the-gutter American gal with the heir to an earldom.
Lola Valentine is a cabaret dancer who'd like to be an actress, who has re-invented herself several times over in her quest for a better life. There is much to admire about Lola. She's a self-made woman who has gumption and a gritty-eyed realism. She has taken risks to grow as a person and also in her pursuit of her acting career. Lola had a lengthy affair with Lord Denys Somerton in England six years ago. Realizing she would cost Lord Somerton his place in society and his family's love, Lola sacrificed their romance and left Somerton to return to America and pursue her acting dream. She had to fool Somerton into believing she was an opportunistic harridan so he would let her go. Somerton was left bitter and disillusioned, but grows up and manages to become a successful and responsible kind of guy, if slightly a stick-in-the-mud gentleman.
Fast forward six years, and Lola is now back in London, having inherited the other half of the theater that Somerton owns. Thrown together as unexpected management partners, Lola and Somerton try to keep things strictly business, but the hurt feelings and past betrayals cannot keep them from gravitating back into each other's' lives and ultimately into each other's' bed. It's fun to see them trying to deny their feelings and act platonically, because they simply can't manage to pull it off.
This is not an accurate-seeming historical read. There are a number of places where the reader must check their disbelief and just go with the flow, ignoring all the historical implausibilities. For the reader that can let go, the reward is a fun romp with a satisfying denouement where true love does truly conquer all. Guhrke's NO MISTRESS OF MINE provides an entrepreneurial heroine I can root for, a hero who's convinced that love really makes the world go round no matter who is at the helm, and a Happily Ever After that makes me sigh with contentment.
SUMMARY
USA Today bestselling author Laura Lee Guhrke is back with the latest in her dazzling An American Heiress in London series, in which a reformed rogue finds all his honorable resolutions tested by the only woman who ever broke his heart . . .
After spending his youth as one of the wildest rakes in the ton, Lord Denys Somerton has devoted the past six years to putting his past behind him. He is determined to fulfill his duties, find a suitable wife, and start a family, but that plan changes when Lola Valentine—the red-haired temptress from his past—returns to London, sparking the same irresistible desires that almost ruined his life once before.
Lola is a woman with no romantic illusions. She knew love would never be enough for a British lord and an American girl from the wrong side of the tracks. For Denys's sake, she walked away from him and the glittering life he offered. But when an unexpected inheritance brings her back to London, Lola discovers the passion between them is as hot as ever. Can they vanquish it, or will it burn out of control again and destroy them both?
---
What do you think about this review?
Comments
No comments posted.

Registered users may leave comments.
Log in or register now!