"A siren's love may just be her undoing"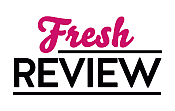 Reviewed by Sherri Morris
Posted October 4, 2016

THE SCENT OF SALT AND SAND is book two in the PC Cast & Kristin Cast's newly published The Escaped Series. For hundreds of years, Sirens have been banished by the Goddess Hera and the Fates from the Mortal Realm, and live the rest of their existence in the Underworld. And so in a special cove for them at the edge of Tartarus, the sirens were to remain. The Goddess Hera knew of the Sirens' predatory nature, she cursed them. As long as they remained in Tartarus, they would stay beautiful and eternally young. However, once they entered the Mortal Realm again, they would immediately begin to age, sicken and die a mortal death.
Melody Seirina has always been different from the other Sirens. When she is chosen for her first visit to the Mortal Realm, Melody dreads the journey. She is content to stay in Tartarus. She wants nothing of the Mortal Realm and the Sirens' plans for it. When she is forced to go, she encounters a human woman's spirit that begs for Melody's help.
Dean Kent is a San Francisco Police Officer that came upon a gruesome sight when chasing a suspect. The creature he saw was a cross between a reptile and a vampire feeding off a man in an alley. When the creature saw Dean, it took off, leaving the man it was feeding off of, dead. In hopes to ease himself of the stress that his police work puts him in, Dean goes down to the bay to count the crazy swimmers, when he sees one that looks to be drowning. When he tries to save the swimmer, he is met with a red haired beauty that doesn't need help, but was just talking with a sea lion and laughing at his joke. When she swims off, Dean find himself intrigued with this woman and disappointed that he may never see her again.
THE SCENT OF SALT AND SAND is part of the Escaped Series, but does not have a direct connection to the other two books in the series so this book can be read without having read the other two, like I had done. I did not feel lost or confused in anyway. There is enough details in the Prologue that keeps readers on track. Kristin and PC Cast has always intrigued readers with their House of Night Series. This time they turn their attention to the world of Mythology and create a haunting new paranormal world. I have been a fan of the mother - daughter duo since their House of Night series, and these two will never cease to amaze me with the intricate worlds and a host of characters that they create together. Readers will not be disappointed with the slightly new direction these two take their paranormal fans.
SUMMARY
In Amber Smoke and Scarlet Rain, acclaimed bestselling author Kristin Cast built a world in which the walls separating Tartarus from the mortal realm have crumbled, releasing every variety of evil into today's world. In this novella, she sends her fans on a new adventure, one that will meet up with the rest of The Escaped series as it continues on its spellbinding journey.
The Sirens are on a mission: to escape Tartarus and rebuild their kingdom in the bay city of San Francisco. They aren't monstrous by nature, but the line between good and evil blurs when their very existence is in danger.
Melody Seirina has always been different. When it is her turn to hunt, as all Sirens must do, she meets Dean, and sees a target who will allow her to fulfill her purpose. What she doesn't count on is falling in love―a love that could destroy them both.
The romance and the tension heat up as Kristin and P.C. Cast, co-authors of the House of Night series, team up again to bring their magic to the world of The Escaped, raising the stakes for the mortal realm to a fever pitch.
---
What do you think about this review?
Comments
No comments posted.

Registered users may leave comments.
Log in or register now!