"Blackburn House once again sees tragedy, intrigue and romance"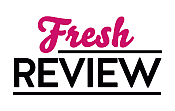 Reviewed by Clare O'Beara
Posted September 28, 2016

Kate Beaumont has driven to the Pennsylvania town where her brother died. She wants to find out if there was more to his death than a simple overdose. HOW SECRETS DIE provides a mix of Amish and modern town dwellers in this romantic suspense story. Kate's brother Jason had been clean for years when he died in Laurel Ridge, but police officer Mac Whiting dismissed him as another druggie. Resenting this attitude and wanting to investigate Jason's job in a financial office, Kate has the bad luck to run into Mac right away. Sparks fly.
Kate has lost her job with a Baltimore newspaper experiencing cutbacks, so she now has time to travel. And the passing of time seems to have helped people decide to open up about Jason. Everyone knows everyone here, and not much happens. After someone tries to access the data on her computer however, Kate realizes that somebody might have something to hide.
Mac Whiting is concerned by a spreading drug habit among young people in his town and we see him decide to keep an eye on Kate - both because she is an outsider and because she might actually dig up some dirt. The fact that he finds her attractive barely enters his reasoning. Neither of them could have prevented an addict making bad decisions, but what if the overdose wasn't Jason's decision? I really like that way that Mac is constrained from starting a relationship with a witness, a touch of realism that is missing from far too many romances. You will probably be surprised by the outcome of the case. HOW SECRETS DIE is a detailed investigation story and an understated romance from Marta Perry, which fits well with the rest of this series. Fans will love it.
Marta Perry has written several different series set in Amish country. This series is called House of Secrets and the earlier books are WHERE SECRETS SLEEP and WHERE SECRETS STRIKE. They are all connected by the imposing Blackburn House which sits in the center of Laurel Ridge and has been re-purposed as a craft center. This means that some characters from the earlier books - shop owners, carpenters and more - wander in and out of this story. I enjoyed meeting Sarah Bitler the quilt shop owner again. However, if you have not read the earlier books you can easily jump in at HOW SECRETS DIE and follow Kate.
SUMMARY
As Laurel Ridge embraces a stranger hungry for answers, a sinister truth is awakened
A hard-hitting reporter, Kate Beaumont unearths the deepest lies and brings harsh truths to light. But the story that lures her to the gentle town of Laurel Ridge, Pennsylvania, is closer to her heart than anyone knows. The details of her half brother's sudden death have never made sense. She owes him justice, yet the one man who can help her is the stubborn sheriff she can't stand.
Protecting his town is Mac Whiting's top priority. Everything else—including pacifying a beautiful crusader on a mission best left resting in peace—is secondary. But as Kate's search embeds her in his world and attracts a skilled criminal, she needs Mac's protection. Drawn together by deadly secrets, they must find a way to trust each other before a killer silences them both.
---
What do you think about this review?
Comments
No comments posted.

Registered users may leave comments.
Log in or register now!