"Fasten your seat belts for one of the wildest rides of your life in DARK MATTER!"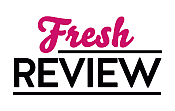 Reviewed by Lynn Cunningham
Posted September 26, 2016

The Dessen family are enjoying their Family Night, which happens every week on Thursday night. Jason is cooking dinner while his lovely wife, Daniela, sits on one of the kitchen counter sipping from a glass of wine. Their 14-year-old son, Charlie, sits at the dining table working on a school project.
Although Jason is a professor teaching a local community college instead of being the prize winning scientist that he had been headed for, he is content with his life. After all, Daniela is a very talented artist who gave up her career once she gave birth to Charlie. She, too, is content with her life. Both of them feel that they could be getting more out of their life together but, all in all, things are pretty good.
On this particular night, Daniela talks Jason into going to one of their favorite bars to have a celebratory drink with Jason's ex-college roommate. Ryan has just won an esteemed prize in science and has invited some friends to meet at this café. Jason really does not want to go but Daniela insists he go have at least one drink. So he agrees to be back in less than an hour.
He has that drink with Ryan and they have a bit of a tiff that ends with Jason leaving annoyed. After he stops off to get ice cream for the family dessert, he feels a gun in his back. A strange man orders him to drive to a very remote and run down place where he is told to strip and given an injection of some sort.
When he awakes, he is in a huge laboratory where the people working there all seem to know him and are applauding his return. Jason is asked over and over again what he saw while he was away and then is asked questions that he cannot answer.
What he does know is that he is in serious trouble and needs to get out of this place and get back home to his family, However, these people do not seem willing to let him just walk out of here; wherever 'here' is.
Blake Crouch is either a consummate genius or a great researcher. It is also possible that he is both of these things. In the end, all of that does not matter. The creator of the Wayward Pines trilogy is back once more with DARK MATTER, one of the most mind bending, twisting and turning works of fiction that you are likely to read this year. Maybe ever.
With his usual brain turning plots, DARK MATTER does not disappoint. If there is a problem with this book at all; it would be that once you begin to read, everything else is going to be ignored. Chills, thrills, puzzles, and everything else is a part of the DARK MATTER story. Another great thing about it is that you will be hard pressed to figure out exactly what is going on until Mr. Crouch is ready for you to know. Even then, he draws out his explanations of what is happening to Jason and the other characters in order to keep his readers guessing.
I cannot make it clear enough as to how worth your time DARK MATTER is. If we are very lucky, we may one day watch it as a television series or even a movie from the big silver screen.
SUMMARY
"Are you happy with your life?"
Those are the last words Jason Dessen hears before the masked abductor knocks him unconscious.
Before he awakens to find himself strapped to a gurney, surrounded by strangers in hazmat suits.
Before a man Jason's never met smiles down at him and says, "Welcome back, my friend."
In this world he's woken up to, Jason's life is not the one he knows. His wife is not his wife. His son was never born. And Jason is not an ordinary college physics professor, but a celebrated genius who has achieved something remarkable. Something impossible.
Is it this world or the other that's the dream? And even if the home he remembers is real, how can Jason possibly make it back to the family he loves? The answers lie in a journey more wondrous and horrifying than anything he could've imagined—one that will force him to confront the darkest parts of himself even as he battles a terrifying, seemingly unbeatable foe.
Dark Matter is a brilliantly plotted tale that is at once sweeping and intimate, mind-bendingly strange and profoundly human—a relentlessly surprising science-fiction thriller about choices, paths not taken, and how far we'll go to claim the lives we dream of.
---
What do you think about this review?
Comments
No comments posted.

Registered users may leave comments.
Log in or register now!