"Will he ever find a new and better life?"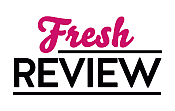 Reviewed by Gabrielle Lee
Posted September 26, 2016

In BORN OF LEGEND we find a different man hiding behind who we think is Dagger. Born to the royal house as Jullien he grew up unloved and lived a painful life. Leaving that world behind and he is now on the run and in hiding but Dagger is ready to fight until he has nothing left to give and that is what it looks like it has come to. Not caring if this is the end Dagger saves the life of a young boy from a race his Grandmother tried to extinguish. When Ushara the young boys mother finds them things begin to take a different turn in Dagger's life. Can the two find equal ground and learn to trust one another? Where does Dagger's loyalties lay now? Can he truly find a new life and find that happiness that has always eluded him?
Jullien has gone through so mush in his life and continues to deal with it. When he saved Ushara's son we begin to see the true person he is. His life is full of hate and death and when friendship and love come into Jullien's life he is more than just thankful. I enjoyed seeing Jullien finally find something good to live for. In this book we get to see what he has hidden and who he truly is now. He has turned his life around and is more than ready to fight for what he has now. Ushara is a strong woman and a good match for Jullien. In enjoyed watching their relationship build, It was nice to see Jullien find himself and prove to everyone that he is so much more than what they think and tries to leave his past behind him. Jullien grabs for the love and happiness in front of him.
Jullien's story is a long and hard fought adventure. Through it all we see the pain he endures and the love he finally finds and fights for. Reading his story quickly endeared Jullien to this reader and I loved Ushara for seeing the man he has become. I am glad we got to see him find something worth fighting for. We are given the other side of the story ; his side and it proves that you should never judge a person before hearing the whole story. Not only did I enjoy Ushara and Jullien but many of the supporting characters made themselves known and I hope that they get their stories told as well.
Sherrilyn Kenyon weaves a wonderful story in BORN OF LEGEND. I was quickly immersed in Jullien and Ushara's story and kept turning the pages to see just what would happen next. Trust and love are hard to come by and these two are more than willing to fight for them.
SUMMARY
"It's official Take a Psycho to Work Day. Why else would I be here?"
Hunted. Hated. Betrayed. Dagger Ixur is on the run for his life. As one of the most recognizable members of his royal house, he has a bounty on his head that guarantees him no quarter from any friend or even family. But surrender isn't in him. He will fight to the bitter end. A resolve that is sorely tested when he narrowly escapes a trap that leaves him severely wounded. With what he believes is his dying breath, he saves a boy born to an extinct race from a group out to enslave the kid for his legendary abilities.
Ushara Altaan has spent her entire life hating those born to nobility. After all, it was a royal house that drove her entire species into virtual extinction. As a rare Andarion Fyreblood, she is sworn to end the existence of any royal she finds. But when Dagger saves her son's life, she is torn between her people and a debt that can never be repaid.
Yet worse than Dagger's family that's still out to end hers, are the League assassins after him who will stop at nothing to claim the lives of her Tavali family. The only hope she has to save them all is to put their future and her faith into the hands of the very enemy whose grandmother personally extinguished Ushara's legendary lineage. But how can she ever trust Dagger when he is a disinherited outlaw whose very name is synonymous with betrayal?
---
What do you think about this review?
Comments
No comments posted.

Registered users may leave comments.
Log in or register now!