"Amazing start to a new SEAL series!"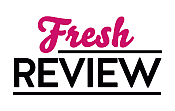 Reviewed by Annetta Sweetko
Posted August 26, 2016

Wow ... what a way to start her new SEALs of Coronado series. Author Paige Tyler is very good at grabbing her readers, throwing them into the action, while adding a few surprise twists. We meet Hayley Garner while she is sitting in a prison in Africa, not knowing what will happen next. Luckily for her, Chasen Ward and his Navy SEAL team appear out of nowhere and rescue her. She had never thought of needing a SEAL FOR HER PROTECTION but maybe not a bad idea.
Not having had the time to thank the gorgeous man for carrying her out of prison, Hayley is sure she will never see him again. But this journalists luck is definitely going the right way and while covering something at the naval base ... there he is. The attraction between them is very intense and both want to see where it might lead.
I enjoyed this book because ... well it has Navy SEALs but it is also filled with realistic touches of life. Both Hayley and Chasen hadn't had much luck at love due to their careers. He could be called up at any moment and be gone for who knows how long and not be allowed to talk about it. Not something that his girlfriends seemed to be able to adjust to. She also ran into that problem when a story sent her off to dangerous places. If anyone could understand their life it is each other. Ms. Tyler added in some hints of PTSD for Hayley which was completely logical. And, of course, my personal soft spot, we see the camaraderie of his team who he had already called closer than brothers and their immediate acceptance of her helps the romance tremendously. You see more of this evident later when Hayley is again in danger.
I think SEAL FOR HER PROTECTION is a sweet, steamy, action packed romance that any reader will enjoy and want more stories about this team.
SUMMARY
He saved her from the danger once before. Can he save her again, this time from danger he doesn't even see coming?
When investigative journalist Hayley Garner is kidnapped by terrorists, she's sure they're going to kill her. But in sweeps handsome Navy SEAL Chasen Ward to rescue her. After getting her to safety, he disappears into the night before she can even thank him.
Weeks later, while covering a story on the local navy base, Hayley runs into Chasen again. Even though she didn't see his face that night he rescued her, she can't forget his beautiful blue eyes.
The attraction is immediate and intense, and Hayley finds herself falling into a fiery romance with the hunky hero out of her dreams. Guys like this aren't supposed to really exist, but Chasen does, and damn is he hot.
But ever since she got back home, Hayley has had the feeling someone's been watching her. Is it post-traumatic stress or does she have a reason to be afraid? Good thing she has a Navy SEAL to protect her.
---
What do you think about this review?
Comments
No comments posted.

Registered users may leave comments.
Log in or register now!