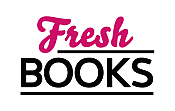 Best reads for September
"A daring rescue mission takes Eve and the rest of the gang all the way to Russia!"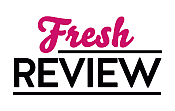 Reviewed by Magdalena Johansson
Posted August 21, 2016

Forensic sculptor Eve Duncan must, in the final book in the trilogy, save young Cara Delaney who has been kidnapped. The situation is grim, Cara's kidnapper is her own mother, Natalie, who is behind several murders and who wouldn't hesitate to have her own child killed. Will Eve, Quinn, and the rest be able to find and rescue her before it's too late?
SHADOW PLAY, the first book in the trilogy and book 19 in the series was the first book I read by Iris Johansen with Eve Duncan and I was instantly hooked and since then have I read several Eve Duncan books. However, I've been looking forward to reading NIGHT AND DAY, the last in the trilogy after I read HIDE AWAY, the book before this one that ended with a cliffhanger. Cara Delaney, the young girl that Eve saved was taken by Natalie, her own mother, in Scotland and now they are flying to Russia to Cara's grandfather who has no idea that it's his own daughter that is responsible for Cara's sister Jenny being killed several years before and other deaths. Thankfully Cara has made a friend in Jock, a very dangerous man, and together with Eve and the rest will he stop at nothing to get her back.
Despite being overjoyed with getting the chance to read this book did I struggle a bit with this book. Which felt odd because I have enjoyed all the Eve Duncan books I have read, both the two previous books in this trilogy and the ones in the beginning of the series that I have read lately. Nevertheless, the story in this book just didn't fully work for me and I think it's because the book focused very much of Jock and Cara, and I just didn't enjoy having them taking a central role. Not that I don't like them, it's more that I find their "special" connection a bit tedious to read about. I like Cara, she is a wonderful character, a strong girl, despite everything she has been through, and Jock is also an interesting character. But, I felt the whole rescue mission was a bit dull, to be honest. Also, I found Natalie mostly annoying, she's just not a very interesting villain. But, the book got better and I enjoyed every moment in the book that had Jane and Caleb interact. I'm a sucker for bad boys, and Caleb is very bad, and I like that. I guess my annoyance with the focus on Cara and Jock may be because I wanted to read more about Jane and Caleb instead. But, they piqued my interest in the last book, and I can't help feeling that they are a very dynamic "couple."
Then we have Eve. Which in her current condition is perhaps not that safe for her to take on Natalie. But, just like with Jane several years ago, she bounded with Cara and will do anything to get her back. Thankfully she has Quinn to protect her.
Despite my problems with part of NIGHT AND DAY I did enjoy reading the book. It's not a bad book, but sometimes characters just don't work as well as others do and sometimes a storyline isn't as interesting as you hoped it to be. Still, NIGHT AND DAY is a pretty good book and I do look forward to reading the next book in the series.
SUMMARY
Forensic sculptor Eve Duncan risked it all to protect Cara Delaney from the enemies who want her dead. The journey has led them from California to a remote mountain in the Scottish highlands--and earned Eve the distinction of becoming their next target. When, despite all precautions, Cara is taken, Eve must hunt down the very people who want to kill her in order to save the young girl. At a time in her life when she has more at stake than ever before, she unhesitatingly puts it all on the line in a pulse-pounding mission of rescue and survival.
Full of danger, intrigue and heart, Iris Johansen's Night and Day is a breathtaking, high-energy adventure that's sure to keep readers riveted from the first page to the last.
---
What do you think about this review?
Comments
No comments posted.

Registered users may leave comments.
Log in or register now!