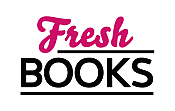 Books to enjoy in May! Let your reading blosson!
"Belle Isle Mystery Sparkles!"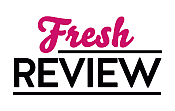 Reviewed by Patricia (Pat) Pascale
Posted June 29, 2016

The ferry is about ready to leave the dock and Riley Nolan Griggs, with her 12 year old daughter Maggy, are frantic waiting for her husband Wendell Griggs to appear. This is the last boat over to Belle Isle before the start of the celebration of Memorial Day Weekend. The island was developed by her parents and has been the summer destination for the family for over 70 years. Another broken promise? This time Wendell has consented to come and with Riley break the news of their impending divorce to Maggy. Enough of hollow words, stalling and pretense, their marriage is broken and finished. Will he again break the heart of his adoring daughter?
He is a no-show. Aboard the Carolina Queen things get worse when Riley, surrounded by lifetime friends, is issued a summons. What is going on?. Upon arrival at Belle Isle, her gay brother, Bobby, meets her with a golf cart as no vehicles are allowed on this pristine island. Bobby drives his sister and niece to their home on Sand Dollar Lane where another unpleasant surprise for Riley awaits. The gate is padlocked and a sign on the front door reads: FORECLOSURE. Now reeling with shock, her brother drives her to her mother's home, The "Shutters." This is not what Riley wants as she has a rocky relationship with her mother who idolizes Wendell, Having no choice, Billy delivers her and takes off immediately as he and his mother are not speaking. Just one big happy family, you think?
THE WEEKENDERS is a delightful read with a locale and characters that are colorful, and very real. Riley is a great heroine who is hit hard and low but manages to emerge in the end with a plan for her future, and a sweet romance with an old beau, Nate. He is my favorite character and I found him hunky, with the greatest sense of humor. Nate becomes mega-rich with the invention of a real estate app, in California. He returns to Belle Isle and his dreams, which include his long, lost, love, Riley. Who says you can never go home?
Mary Kay Andrews never disappoints. Once I open the gayly decorated book cover, I feel like I am ready to join the fun at Belle Isle, NC. Ms. Andrews touches many subjects. Family drama, hidden secrets, alcoholism, homosexuality, friendships, betrayals, raising a diabetic and spoiled pre- teen, second chances and my favorite, love and romance. The plot becomes involved, and when Wendell is murdered, Riley promises Maggy she will find out "who done it?" Me, as a super sleuth failed to make that discovery. Grab a tall glass of iced tea, find a cozy spot, y'all, and enjoy the pure bliss that is THE WEEKENDERS. I loved it! You will too.
SUMMARY
Some people stay all summer long on the idyllic island of Belle Isle, North Carolina. Others come only for the weekends-and the mix between the regulars and "the weekenders" can sometimes make the sparks fly. Riley Griggs has a season of good times with friends and family ahead of her on Belle Isle when things take an unexpected turn. While waiting for her husband to arrive on the ferry one Friday afternoon, Riley is confronted by a process server who thrusts papers into her hand. And her husband is nowhere to be found.
So she turns to her island friends for help and support, but it turns out that each of them has their own secrets, and the clock is ticking as the mystery deepens...in a murderous way. Cocktail parties aside, Riley must find a way to investigate the secrets of Belle Island, the husband she might not really know, and the summer that could change everything.
Told with Mary Kay Andrews' trademark blend of humor and warmth, and with characters and a setting that you can't help but fall for, The Weekenders is the perfect summer escape.
---
What do you think about this review?
Comments
No comments posted.

Registered users may leave comments.
Log in or register now!