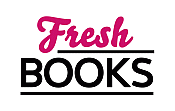 May Blossoms (books) for reading!
"A riveting Regency mystery with plenty of twists and turns"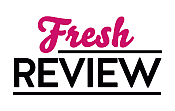 Reviewed by Linda Green
Posted June 25, 2016

It is London in the 19th century and Rosalind Thorne has managed to make a living for herself on the edge of the ton. Previously a young lady of society with the hopes of marriage, Rosalind's world fell apart when her father and sister ran away, leaving herself and her mother picking up the pieces of their broken lives, full of debt and loss. Now Rosalind uses her intelligence and resourcefulness to garner the secrets of the wealthy, and as such makes herself useful to the society that has shunned her. But when Jasper Aimesworth, a wastrel of the highest order, is found dead in the exclusive ballroom of Almack's, Rosalind is called upon to discover what has happened. With many powerful suspects Rosalind must be very careful, for this is a dangerous game. Throw in an old flame and a sizzling attraction to a Bow Street Runner, and things are going to get very complicated for Miss Thorne!
A USEFUL WOMAN by Darcie Wilde is a wonderfully entertaining Regency mystery romance, and I really enjoyed it. With a cleverly cunning plot and characters that are engaging and witty, I was easily enfolded in the dangers and subterfuge of the ton. Rosalind is a strong, determined character who knows what it is like to carry the world on her shoulders - very intelligent and savvy, she is easily my favourite character. With plenty of twists and turns, and romance thrown in to boot, A USEFUL WOMAN by Darcie Wilde is a delight to read, and I look forward to the next in the series.
SUMMARY
Inspired by the novels of Jane Austen, this new mystery series set in 19th-century London introduces the charming and resourceful Rosalind Thorne, a woman privy to the secrets of high society—including who among the ton is capable of murder...
The daughter of a baronet and minor heiress, Rosalind Thorne was nearly ruined after her father abandoned the family. To survive in the only world she knew, she began to manage the affairs of some of London society's most influential women, who have come to rely on her wit and discretion.
So, when artistocratic wastrel Jasper Aimesworth is found dead in London's most exclusive ballroom, Almack's, Rosalind must use her skills and connections to uncover the killer from a list of suspects that includes Almack's powerful patronesses and her former suitor Devon Winterbourne, now Lord Casselmaine.
Torn between her old love and a growing attraction to a compelling Bow Street runner, Rosalind must not only unravel the mysteries surrounding Jasper's death, but the mysteries of her own heart as well...
---
What do you think about this review?
Comments
No comments posted.

Registered users may leave comments.
Log in or register now!