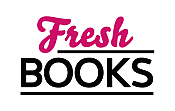 November's best reads...
"They are coming..."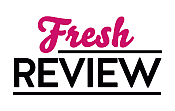 Reviewed by Magdalena Johansson
Posted June 25, 2016

A couple of American tourists are in Peru when they are suddenly attacked by a black skittering mass that devours them whole. One of the gets away...or did he? Meanwhile unusual seismic patterns register in earthquake lab in India and an American FBI agent has to deal with a strange plane crash. More and more strange events keep happening over the globe. Then, a package arrives at a laboratory in Washington D.C. with something inside that has been buried for thousands of years...but seems to still be alive...
I want to think of myself of hardened when it comes to horror. There is just not much that can make me really uncomfortable. Sure books can be intense, but it seldom I really feel pure horror or discomfort. THE HATCHING made me really, really uncomfortable. Sure I wasn't really frightened, although to be honest, there are some really nasty parts in this book. Let me put it this way; do you suffer from arachnophobia? Then, don't read this book. I don't like spiders, I don't have a phobia. But, this book had some scenes that are really nasty that even I found hard to read...
There are several characters involved in this story, from scientists to ordinary people. Some are just in the book for a chapter, and some have bigger roles. A couple of favorite people for me in this book are those that have moved out to a desert in America, build themselves a bunker and just wait for the bomb to drop or the zombies to come. I don't think flesh eating spiders are what they had in mind...
There came a point towards the end when I wondered how on earth the book would end, there wasn't much left of the book and I had a feeling that it might have a bit of an open ending. And, I was right; there is a sequel on its way. And, that's a book I must read because I just loved this one! You should read THE HATCHING if you love a really good horror book and if you have no problem with reading about nasty little flesh-eating spiders. I could hardly put it down after I started to read it and the only part that I was disappointed with was the ending, But, that was until I learned that there will be a sequel and that made me happy.
SUMMARY
An astonishingly inventive and terrifying debut novel about the emergence of an ancient species, dormant for over the thousand years, and now on the march.

Deep in the jungle of Peru, where so much remains unknown, a black, skittering mass devours an American tourist whole. Thousands of miles away, an FBI agent investigates a fatal plane crash in Minneapolis and makes a gruesome discovery. Unusual seismic patterns register in a Kanpur, India earthquake lab, confounding the scientists there. During the same week, the Chinese government "accidentally" drops a nuclear bomb in an isolated region of its own country. As these incidents begin to sweep the globe, a mysterious package from South America arrives at a Washington, D.C. laboratory. Something wants out.

The world is on the brink of an apocalyptic disaster. An ancient species, long dormant, is now very much awake.
---
What do you think about this review?
Comments
No comments posted.

Registered users may leave comments.
Log in or register now!