"Dialog that is spot on."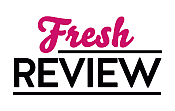 Reviewed by Sandra Wurman
Posted June 22, 2016

Romance Chick-Lit | Women's Fiction
First thing you should know about a story by Kristan Higgins is she will have you rolling your eyes and laughing from the get-go. Even if there is a kind of pathos to the story line the humor will win you over and get you hooked. IF YOU ONLY KNEW is just that kind of story. It's about two sisters whose lives seem to run over with well - life and of course there is the requisite mother who for some reason thrives on their misery. As Kristan Higgins proclaims the sisters problems somehow elevate the seemingly problem free life of their devoted mother. Hey we all know moms like that. It's of course nothing we dote on but we gloat when their someone else's problem. IF YOU ONLY KNEW is about working diligently to avoid rolling your eyes at life and family.
In IF YOU ONLY KNEW Jenny and Rachel's lives seem wonderfully full. Jenny designs wedding dresses and is really talented. Jenny is also a loving caring woman -- a trait she feels fits her career which basically has her dealing with monster brides. Rachel is a stay at home mother -- a career she feels totally fits her nurturing soul. She has triplets and a husband she adores. Kind of a Hallmark kind of life and we all know how precarious those can be.
IF YOU ONLY KNEW feels more like a painting than a book -- the artistry of Kristan Higgins is evident in every single page. We are forced to wade through a myriad of emotions in this story that is so life like -- so real. The actual book is broken up into segments and each segment is telling the story in the voice of one of these two sisters. What is so immediately evident is that we are seeing the truths as Jenny and Rachel see it. The truth of their worlds. But that is what Kristan Higgins has painted for us. Jenny and Rachel's worlds -- the one they are living in now -- the one of their youth -- and perhaps a look into their future world. Each world filled with moments of joy and moments of sadness. The dialog in IF YOU ONLY KNEW also illustrates the path that Jenny and Rachel are forced to take with their lives fraught with disappointments.
Jenny and Rachel are wonderful women. Both caring with hearts that are filled with love for their people. Jenny prides herself on helping brides create that magical moment when the groom sees his future bride for the first time. But Jenny has a difficult time acknowledging her own misgivings with men. She sees herself as happily married with children but isn't protective of her feelings and therefore doesn't really trust her choices. Rachel on the other hand sees her life as just about perfect. Beautiful children, home and loving husband. All she could want but at what cost. Rachel needs to find herself and then perhaps her life and world would truly be a blessing.
Some of the best moments of IF YOU ONLY KNEW involve scenes where it becomes obvious that Jenny's outgoing and forthright personality are rubbing off on her much more shall we say shy sister. Can't help but get a great feeling of "yes" when Rachel starts strutting her stuff.
IF YOU ONLY KNEW is the newest story in the arsenal of Kristan Higgins and is definitely one that is going to become a conversation piece. There are just too many wonderful characters in this very candidly look at life.
SUMMARY
A funny, frank and bittersweet look at sisters, marriage and moving on, from the New York Times bestselling author of the Blue Heron series
Letting go of her ex-husband is harder than wedding-dress designer Jenny Tate expected…especially since his new wife wants to be Jenny's new best friend. Needing closure, Jenny trades the Manhattan skyline for her hometown up the Hudson, where she'll start her own business and bask in her sister Rachel's picture-perfect family life…and maybe even find a little romance of her own with Leo, her downstairs neighbor, who's utterly irresistible and annoyingly distant at the same time.
Rachel's idyllic marriage, however, is imploding after she discovers what looks like her husband's infidelity. She always thought she'd walk away in this situation but now she's wavering, much to Jenny's surprise. Rachel points to their parents' perfect marriage as a shining example of patience and forgiveness; but to protect her sister, Jenny may have to tarnish that memory—and their relationship­—and reveal a family secret she's been keeping since childhood.
Both Rachel and Jenny will have to come to terms with the past and the present, and find a way to help each other get what they want most of all.
---
What do you think about this review?
Comments
No comments posted.

Registered users may leave comments.
Log in or register now!