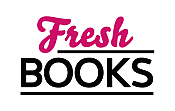 Kick off a new year with great reads!
"Adventure, Action Under The Waves"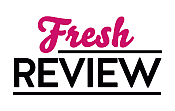 Reviewed by Patricia (Pat) Pascale
Posted June 15, 2016

Rosalind Wallace, Rose, has been enjoying the London Season along with her BFF, Cecily de Vere. Cecily is the daughter of a wealthy English Lord who is best friends with Rosalind's father, Alexander Wallace. A telegram arrives from her father requesting her to return home to America at once. He further instructs, she is to depart on his new Transatlantic Express departing from Hamburg to New York in two weeks. She is to represent the family on the inaugural voyage. Another of his many publicity stunts, no doubt. She is used to them and also tired of them. Rose prepares to tell Cecily of her need to leave for home. Cecily becomes very emotional and insists on going along with her and seeks the help of her handsome, older brother, Charles to act as their chaperone. Nothing would please Rosalind more as she has grown very fond of Charles and perhaps the feeling is mutual.
Her father, Alexander Wallace, is a self-made man, making his fortune building trains, designing railway bridges and uses his daughter with. the press to show the world his creations are safe. It is 1908 and although she hates being his pawn, she has no choice other than to obey his demands. Arriving at the departure gate for the Transatlantic Express she is surrounded by reporters once again, answering their endless questions on her father's behalf.
As she climbed aboard along with the other 100 passengers who will travel beneath the waves, Charles disappears before boarding the train. Cecily and her maid are stabbed in their state room, in a questionable robbery. Who is the murderer? What is the sinister truth behind the construction of this railway? The plot is intricate with a cast of characters, wandering about this opulent train with three dining cars, a library and a gorgeous arboreal with flowers and shrubs in First Class. The finale leads me to believe there will be a sequel to answer the many unanswered questions. Could it also promise a continuation of the affection between Rose and Charles, perhap?
THE TRANSATLANTIC CONSPIRACY is my first introduction to Steampunk. In my research on this topic, I found the word was added to the Oxford English dictionary only last year. I found it is about 19th Century scientific/romantic/historical influence, which is written brilliantly by G.D. Falksen in his debut novel for young adult readers. It has everything; political intrigue, class warfare, tech upheaval, spies, murder, a smattering of romance. A page-turner for sure. So enjoy and recommend it to all who enjoy something different along with lots of Steampunk.
SUMMARY
At the dawn of a reimagined 20th century, one girl must become the reluctant symbol of a new world.
The year is 1908. Seventeen-year-old Rosalind Wallace's blissful stay in England with her best friend, Cecily de Vere, has come to an abrupt end. As a publicity stunt, her industrialist father has booked Rosalind on the maiden voyage of his fabulous Transatlantic Express, the world's first railroad to travel under the sea—without asking. Rosalind is furious. But lucky for her, Cecily and her handsome older brother, Charles, volunteer to accompany her home.
Fun turns to worry when Charles disappears on the station platform. To Rosalind's surprise, Cecily isn't concerned about her brother. And when Cecily runs into an old friend onboard, another belle of the European aristocracy, she appears to forget about Charles altogether.
Then, deep under the Atlantic, Cecily and her housemaid, Doris, are found stabbed to death in their state room. Rosalind is now trapped on the train—where nothing is as it seems—in a deadly fight to clear herself of her friend's murder and to thwart a sinister enemy whose ambitions she can only imagine.
---
What do you think about this review?
Comments
No comments posted.

Registered users may leave comments.
Log in or register now!