"Is this the end for Eddie Drood?"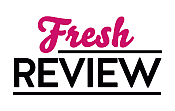 Reviewed by Debbie Wiley
Posted June 15, 2016

The Drood family has been keeping the world safe for years, utilizing the torcs that provide them armor so they can fight against the things that go bump in the night. The Droods aren't immortal, but they do feel practically invincible. Unfortunately, Eddie's time is up and he's now a dead man walking. Can Eddie and Molly find the mysterious DR. DOA and defeat death once again?
DR. DOA is the tenth book in the Secret Histories series and I highly suggest reading it in the context of the series as a whole. DR. DOA has a lot of reminiscing and readers new to the series may not appreciate the full impact of these moments as much as fans of the series will. Eddie is at a critical turning point in his life, as he is re-evaluating everything around him. He doesn't expect to live long but he can't stop being a Drood and is determined to uncover who is killing him.
I love Eddie and Molly! Eddie, also known as the spy Shaman Bond, has a snarky sense of humor that keeps me laughing. Yes, sometimes the antics are over the top but that's half the fun of any Secret Histories novel! Eddie and Molly have a great relationship and Simon R. Green shows us just how devoted they are to one another in DR. DOA.
Simon R. Green has yet another winner on his hands with DR. DOA! The Secret Histories series artfully blends together the best elements of the urban fantasy and spy genres as Eddie Drood/Shamon Bond is definitely a hero to remember. My only complaint... the giant cliffhanger that has me practically begging for the next book!
Learn more about Dr. DOA
SUMMARY
From the New York Times bestselling author of From a Drood to a Kill comes the next Secret Histories adventure...
The name is Drood, Eddie Drood, also known as Shaman Bond. My family has been safeguarding humanity for generations, facing the hidden horrors of the world so you can sleep at night and remain oblivious to the existence of the monstrous nightmares that walk and stalk among us.
Speaking of predatory night terrors, there is a man who gets away with murder. A man who specializes in removing the problems from other people's lives, by killing the people who cause those problems. He operates from the darkest shadows of the hidden world, coming and going unseen. No-one knows who he is, just his nomme du muerte. Dr. DOA.
Somehow, this demented doc poisoned me. I don't know how he did it, when or where, but whatever is coursing through my veins seems to be immune to magic cures and treatments. But that's not going to stop me from finding him and whoever hired him and give them both a taste of their own medicine...
---
What do you think about this review?
Comments
No comments posted.

Registered users may leave comments.
Log in or register now!