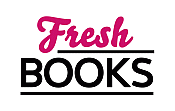 June blooms with love and intrigue
"A masterpiece of the farcical and the fantastic!"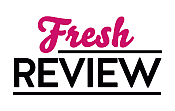 Reviewed by Miranda Owen
Posted June 14, 2016

I THEE WED is Book four in Celeste Bradley's Wicked Worthingtons series. This is a tale of two scientists who are left a little dazed and confused when love catches them by surprise. I THEE WED is a perfect story for those who enjoy humorous romances with bookish heroes and heroines. I THEE WED is also a heavenly book for readers who enjoy superb wordplay and witty dialogue. The things that the characters in I THEE WED say are equally as funny as the things they think.
In many ways, Orion Worthington and Francesca Penrose find in each other to be everything they are trying to avoid, and everything they secretly desire. The things that draw them together, like their mutual love of science and thirst for knowledge, make their romance so special. I like that Orion is an enlightened enough man to respect Francesca's intelligence, rather than disregard it and mock her as her well-known scientist uncle does. The way Francesca unknowingly throws Orion for such a loop when they first meet is priceless and thoroughly charming. Their mutual romantic befuddlement adds a lot of humor to the story and increases the sexual tension. Both Orion and Francesca are appealing characters and you can't help but empathize with them in I THEE WED and care about their dreams. I love Francesca's interactions with Orion's family, and seeing them through her eyes makes Orion appreciate them a little more. There isn't a traditional villain in I THEE WED, but Orion's would-be mentor is a source of conflict, and his machinations act to block Orion and Francesca from being together, without that necessarily being his goal.
I THEE WED is a masterpiece of the farcical and the fantastic. I liked how Celeste Bradley gives Francesca's cousin Judith some depth and got me interested in her story. The Worthingtons belong in the same group as Julia Quinn's Bridgertons as a first-class quirky family to fall in love with. Orion's kid sister Attie and her intellectual, and often nefarious, pursuits provide an interesting diversion without taking anything away from the romance. I can't wait to see what Celeste Bradley cooks up for the rest of the as yet un-mated Worthingtons.
SUMMARY
From the New York Times bestselling author of With This Ring comes a Wicked Worthington novel of love that defies reason...

Intelligent and driven, Orion Worthington aspired to be like his mentor, the acclaimed scientist Sir Geoffrey Blayne. Logically, Sir Geoffrey's daughter would be Orion's perfect match. So why can't he keep his mind off the unruly girl who works in Sir Geoffrey's lab?

Orphaned fire-cracker Francesca Penrose hopes that London is modern enough to accept her brilliant mind despite her womanhood. But she can't help noticing Orion's mind...or his body.

So they decide to run an experiment: if they give in to their passions, their attraction will simply fizzle out, with no impact on their hearts...right?
---
What do you think about this review?
Comments
No comments posted.

Registered users may leave comments.
Log in or register now!