"Revisit the Lucky Penny ranch, you'll be glad you do!"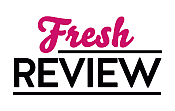 Reviewed by Sandra Wurman
Posted June 4, 2016

Life just isn't fair. The guy cheats, dumps his then fiancé but all the scandal seems to fall at the jilted woman's feet. So that woman has two choices. Hide under the covers or beat them at their own game. Hey -- might as well give them something to talk about -- while having a good time.
HOT COWBOY NIGHTS by Carolyn Brown is about thumbing your nose at those hurtful gossips. In the name of righteous these horrible people couldn't be more unfair and Lizzy Logan has just about had it. HOW COWBOY NIGHTS is the next installment in the Lucky Penny Ranch series centered on a group of men who pool their resources both financial and talent to purchase a ranch that has definitely seen better days -- and that comes with an unfortunate history of failure. Hence the fact that the name of the ranch seems ironic.
Lizzy's family is worried about her. After the abrupt breakup with her fiancé Mitch Lizzy's mother and sister have been keeping a somewhat close eye on her. Which is why it is funny that she has been able to have a secret hot sexy fling with Toby someone well known to them all. Add to the story is that Lizzy's sister is married to Toby's brother. So needless to say the two of them are fated to be thrown together pretty often.
But life has a way of throwing curves. Lizzy is beginning to dream about another chance at love and dare she hope marriage and family. Toby is a free spirit enjoying his freedom and just getting used to the idea of settling in at the Lucky Penny ranch. The arrangement and fling with Lizzy is getting shall we say awkward.
The townsfolk are intent on giving the new guys on the Lucky Penny ranch a hard time going so far as to encourage shop owners to avoid doing business with them. But the folks in Dry Creek have underestimated the tenacity of many of their neighbors. Cowboys and ranchers aren't the only tough guys. The women of Dry Creek aren't going to knuckle under to unfair pressure from those that aren't anything less than bullies.
Toby decides to help Lizzy prove to the town that she has totally got over her ex by pretending to be dating. The ex is planning on attending the town's festival and so this arrangement just has to last until then. Their dating is to be totally platonic -- no friends with benefits. Now we just have to see who caves in first. Let the games begin.
Carolyn Brown and I share an infinity and love for things cowboy and country songs as well. HOT COWBOY NIGHTS could have just as easily been titled Let's Give 'Em Something To Talk About a classic Bonnie Raitt tune.
SUMMARY
LET'S GIVE 'EM SOMETHING TO TALK ABOUT . . .
If gossip is the lifeblood of a small town, then Lizzy Logan has been its beating heart. After being dumped by her fiancé for another woman, she could have decided to crawl under a rock. But no, she'd rather really set tongues wagging by "moving on" with one of the hottest cowboys in Texas, who happens to live next door at the Lucky Penny Ranch. Those busybodies don't have to know it's actually all pretend. And just because Lizzy has no aim to tame her wild, blue-eyed neighbor doesn't mean she can't enjoy the ride of her life.
Toby Dawson never was and never will be the settling-down type. But what harm could there be in agreeing to be Lizzy's pretend boyfriend? They'll put on a show for a few weeks and be done. Yet the more he gets to know Lizzy-really know her-the harder it is for him to keep his hands off of her in private. Soon this rough-and-ready cowboy is hoping to heal Lizzy's bruised heart and turn their fake affair into a true romance . . .
Excerpt
Lizzy's plan was to sneak inside the house, up the stairs and into her room. She could already feel the cool water from the shower, washing away the hot sex still lingering on her body.

Her plan did not work.

She hadn't even kicked her boots off in front of the hall tree when her sister Allie shot out of the kitchen, grabbed her by the hand and tugged her into the table, where the man she'd been in bed with not thirty minutes ago gave her a sly wink. Oh my God, how could her mother— standing right there—not notice the sparks bouncing around the room. She was sure Allie's husband, Blake, also at the table, was picking up on something.

"Where have you been?" Allie accused. Lizzy braced herself. Allie never paused for breath when she got worked up. And sure enough she started talking faster than some auctioneers that Lizzy had heard.

"I've called a dozen times and we were ready to start up a search and rescue party to find you. Mama says you've been puttin' in too many hours at the store. You've got to get out of this depression, Lizzy. Mitch isn't worth it. He's a sorry son of a bitch, but don't let him ruin your life. It's been over six months since that bastard left for Mexico. In fact, tomorrow is June first, and I declare it the day that you are moving forward with your life." Allie paused to suck in some air and looked around at the other three people in the kitchen. "Okay, now that she's here, get out the ice cream, Mama, so we can tell y'all our news."

Lizzy pulled out a kitchen chair and melted into it. Droplets of water still hung from Toby's hair. So he'd had time for a shower before he'd been dragged across the fence to Lizzy and her mother's house. If she hadn't had to run by her feed store for a late delivery, she might have already had time to clean up, too. But Fate had not liked her in a very long time. She tried not to notice the way those droplets ran down his neck—exactly where her mouth had been less than an hour earlier. Or that sexy white scar on his face where a bull gored him—her fingers itched to touch it again like she'd done so many times.

He gave her a wink, and she could scarcely believe the heat between them hadn't set the wallpaper on fire. A downright miracle.

Her mother, Katy, dipped ice cream into five bowls. These days she was less stressed, now that Granny was in a care facility in Wichita Falls that specialized in treatment and care of folks with dementia and Alzheimer's.

Allie, looked like she was about to explode with some kind of fabulous news. Her husband, Blake O'Donnell, had one of those smiles on his face that a dose of alum couldn't erase. And then there was Blake's brother, Toby, leaning against the wall, his rock hard body sending waves of desire shooting through her body like blasts of lightning. It wasn't fair that he could stand there all calm and collected while butterflies fluttered around in her stomach. Sweet Jesus! Why did he have to be right there in the room with her so soon after they'd gotten all slick with sweat on that twin-sized bed in the back room of her mama's convenience store?

Allie and Katy carried the ice cream to the table and as luck would have it, Toby sat beside Lizzy around the table made for four people. His thigh pressed against hers and she had trouble concentrating on the ice cream, the excitement in her sister's dark brown eyes, her brother-in-law's grin or anything else.

"We had the ultrasound done yesterday, and it's a girl..." Allie reached for Blake's hand.

Katy's spoon hit the table with a thud.

Toby jumped up and hugged his brother across the table.

Lizzy felt as if someone sucked all the oxygen from her lungs and left her to smother to death in a grove of mesquite trees. It was exactly the vision she'd had for herself before her fiancé had run off with another woman.
---
What do you think about this review?
Comments
No comments posted.

Registered users may leave comments.
Log in or register now!