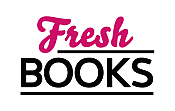 Explore new books in September
"Letting go control of your own life to find love"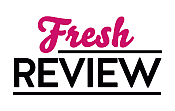 Reviewed by Viki Ferrell
Posted May 7, 2016

Romance Series | Romance Suspense
David Evans makes a deathbed promise in Afghanistan to Lucas Godwin that he will find Lucas's sister and make sure she is alright. As David departs the train in Desert Valley, he finds himself in the middle of a fracas between some drug traffickers and the train attendant. When the traffickers stab the attendant, David goes into action with his military training as a medic and saves the attendant's life, but the bad guys get away. And when the police show up, it is Whitney Godwin, Lucas's sister, who is first on the scene. David comes face to face with the woman he came to find.
Whitney has a dangerous job as a K-9 officer here in Desert Valley, Arizona. There have been a series of unsolved cases, and now drug trafficking has come to this small town. Whitney is determined to solve at least one of these cases, because the dead victim is the father of her five-month-old baby girl. She and David become fast friends, although they are at odds about her needing protection. But when the drug dealers come after both her and David, they band together to stay alive. In the process, David finds himself wanting more from Whitney. Whitney feels the same, but both fight the urge. Whitney isn't sure she can get love just right. David doesn't think he can watch Whitney be involved in such a dangerous job.
TRUTH OR CONSEQUENCES is a tender, yet action-packed inspirational romance by Lenora Worth that will have you wanting more. And there is more! This is a series of stories from Harlequin about K-9 police officers and their loyal canine partners, written by several different authors that carry their stories from one high-profile case to the next. TRUTH OR CONSEQUENCES is a story about searching for truth and justice and about having a servant's heart. It's about letting go of control of your live and letting God guide you. Whitney and David are both strong-willed, stubborn characters, surrounded by some hard-nosed supporting characters. The storyline moves nonstop, with the bad guys coming from every angle. If inspirational fiction is your genre, Ms. Worth has given us another great one to read.
SUMMARY
THE PROTECTOR'S MISSION
Honoring a promise to a fallen comrade, former army medic David Evans heads to Arizona to check up on the soldier's sister. But as his train pulls into Desert Valley, David witnesses a drug run gone wrong and narrowly avoids the bullets flying his way. And when the police show up, he discovers the investigating officer is the woman he's supposed to look after. With a fiercely protective K-9 partner and a new badge, Whitney Godwin insists she can take care of herself and her infant daughter. But the criminals want both David and Whitney permanently silenced, so David will stop at nothing to protect the family he yearns to join.
Rookie K-9 Unit: These lawmen solve the toughest cases with the help of their brave canine partners
---
What do you think about this review?
Comments
No comments posted.

Registered users may leave comments.
Log in or register now!