"The apocalypse is coming and only one misery junkie can stop it."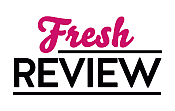 Reviewed by Shellie Surles
Posted May 1, 2016

Jessica Moore has just a few things clogging up her schedule lately. She has to find all of the objects she needs to close the portal to hell and stop the demons from escaping. You know to stop the end of the world, so no pressure there.
As Jessica, her friends and boyfriend Lucien work together to make everything work out to save humanity, humanity is now starting to fight them. With the sky turning red after the portal was opened mankind is sick of magic and antimagic riots are breaking out. The Gryphons who are tasked with policing magic people are now just fighting to protect themselves. The time is running so short if they are not able to close the portal, ritos won't matter the Demons will escape and mankind and magic alike will die.
MISERY HAPPENS is book 5 the final book in the series. It's an exciting conclusion to what must have been a great series. Unfortunately I picked it up at the end. I was able to grasp the storyline and figure out what had happened to get everyone there, so that's a positive for the book and series alike. I do wish I had started a the first one, because I'm sure I missed four great books. Tracey Martin created a different kind of world with a heroine who has worked hard to prove herself and even harder to do what is right and save the people who have not always been worth saving.
SUMMARY
Jessica Moore has one hell of a to-do list. 1) Bring the fury who attacked her friends to justice. 2) Obtain the last item required to relock a magical prison. 3) Save the world by actually relocking the damn thing before its demonic prisoners escape.
But with a red sky enveloping the earth, humans and nonhumans alike are panicking, and the crazy fringe is getting violent. Anti-magers—humans who want to destroy all things magical—are waging war on Jess and her friends.
Then there's still the problem of the key. It's the last item Jess and her allies are searching for, but legend claims it's trapped within the prison itself. Someone will have to go in there and face down the demons to find it.
Naturally, guess whose strange power is the only thing that might succeed? Even with Lucen at her side and a Gryphon army at her back, this might be too much for a misery junkie to handle.
Warning: Blood and tears will be shed, sacrifices will be made, and more secrets will be revealed. So kiss your loved ones and hold your weapons tight. No one ever claimed the apocalypse would be fun.
---
What do you think about this review?
Comments
No comments posted.

Registered users may leave comments.
Log in or register now!