"Secrets unravel in a chilling thriller you won't be able to put down!"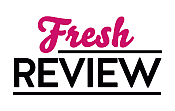 Reviewed by Patricia (Pat) Pascale
Posted April 26, 2016

Suspense | Thriller | Inspirational Mystery
11 year old Annabel Lee Truckson lives with her Uncle Truck on a farm in the middle of nowhere in Peachtree, Alabama. Uncle Truck has many guises and more secrets. He keeps a German Shepherd that follows his commands in German in a fenced in area behind the barn. Annabel has seen the dog eat human fingers and she fears and dislikes the dog. There is a sentry post at the entrance to the farm, manned by The Mute, an ex-Special Forces sniper who worked with Truck in Iraq. He is loyal to Truck, is godfather to Annabel and would lay down his life for them. His on-going mission is to protect Annabel. Annabel is home schooled by her uncle. Surrounded by books, he teaches her, tells her stories and instructs her to speak German and Arabic. Wise beyond her years, she loves and trusts her Uncle but does not like the dog. When her uncle takes her to an underground bunker, telling her she must stay there, ordered not to open the door, even to his voice, she is stunned but obeys. Her survival instincts are admirable especially her patience and dedication in making the dog her protector and finally her faithful friend. (I loved Dog. Schutzen.)
When Trudi Coffey graduated college with a degree in English Literature, she had difficulty finding a job. She married CIA agent Samuel Hill and together they open Coffey & Hill, a private investigation firm. However, when she discovers Sam was unfaithful to her, they divorce and she continues to work alone. When she receives a visit from Dr. Smith looking for Truck, she knows Sam will know how to contact Truck and she calls Sam. Their investigation begins. Though their dynamics are complicated, they work very well together as a team. Through battles--complete with military warfare, ominous villains--they persevere and locate Annabel. They begin to unravel unanswered questions that are amazing.
My favorite character, hands down, is The Mute. Working together with Truck in Iraq, he can no longer speak as an IED blew up and damaged his throat while on a mission with his commander. Forever loyal, The Mute is an endearing character, ever loyal and loving to Annabel. He is the strong, silent type that I found unforgettable and very lovable.
ANNABEL LEE is a fast paced thriller you will find impossible to put down. A great plot with Poe references, a smattering of science fiction, interspersed with faith messages, plus a cast of characters that are outstanding. We are taken on a chilling adventure that produces many elements of surprise. A wild chase to find Annabel by the good guys, just steps in front of the really bad guys as the body count rises and the action is non-stop. Answers are found and it is evident that there will be a sequel to this one. Mike Nappa was smart to listen to the three women who prodded him to publish this book. A job well done, Mr. Nappa. ANNABEL LEE is a winner!
SUMMARY
Fourteen miles east of Peachtree, Alabama, a secret is hidden.
The secret's name is Annabel Lee.
She doesn't know why her enigmatic uncle has stowed her deep underground in a military-style bunker. He's left her with a few German words, a barely controlled guard dog, and a single command: "Don't open that door for anybody, you got it? Not even me."
Miles away in Atlanta, private investigator Trudi Coffey is visited by a mysterious older man calling himself Dr. Smith. He's been trailing a man for a decade—a man she met through her ex- partner Samuel Hill—and the trail has led him to her office. The last thing Trudi wants to do is to contact Samuel. But it will take both of them to unravel this mystery—before it's too late.
---
What do you think about this review?
Comments
No comments posted.

Registered users may leave comments.
Log in or register now!