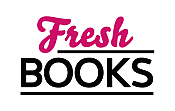 Your starred reads for December are here!
"Gentle motorcycle club president falls in love with the woman he saves"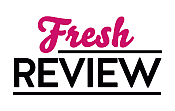 Reviewed by Make Kay
Posted April 24, 2016

Romance Erotica Sensual | Romance Contemporary
RIDE HARD by Laura Kay is book 1 in the new Raven Riders MC series. This is a spin-off from Kaye's previous Hard Ink series. Hard Ink is about a group of ex-Special Forces soldiers who run a renegade operation against an organized crime ring out of the back of a tattoo shop (as one does). When these ex-soldiers got into an all-out war with the crime ring in Baltimore, they teamed up with the Raven Rivers, a motorcycle club, to beat back the evil Church Gang. Now we get to meet the men in the MC, or motorcycle club, as they find their own Happily Ever Afters. Readers familiar with the Hard Ink men will be pleased to see glimpses of them in Ride Hard, but newbies to the world will find it easy to slide into the mix without missing a beat.
Dare Kenyon is the Raven Riders club President. That's a testosterone-filled manly man's name, right?! Dare and his fellow club members are not the typical motorcycle club guys, though. As Dare tells Haven, "we made it our mission to be something more. To serve the community we live in. And we do that by fighting for those who can't fight for themselves, and by defending those who can't defend themselves." Although some readers might find this idea a little over-the-top, Kaye shares that the impetus for this MC comes from a real-life organization, BACA, or Bikers Against Child Abuse. This is a nice way to make the oft too darkly written motorcycle club members be kindler and gentler sort of heroes for this romance series. I have struggled with some other MC books where the world and the people are too gritty for my personal taste, and the Raven Rivers definitely seem more sanitized.
Haven and her best friend Cora are temporarily living at the club compound because the Raven Riders rescued the two women from the Church Gang. The Church Gang had been holding the women for the reward promised by Haven's father, who has a bounty out on his escaped daughter's head. Haven is fleeing her rabidly controlling father who is a small time-ish criminal warlord. Haven's nasty father forced her to drop out of school and slave for him and his henchmen at his house, cooking and cleaning up behind them in captivity, slaving away for them as they plotted their nefarious acts. Haven has been abused and beaten down, but now that Dare and the Raven Riders are telling her she'll be safe to live her life as she would like, she is starting to spread her wings and dream a few modest dreams about what she would like to do and become. While Haven is naïve and fairly sheltered, it is still satisfying to watch her begin to bloom under Dare's supportive care.
RIDE HARD is fairly predictable, but enjoyable given the kindly motorcycle riders and the steamy bedroom (and bathroom and MC club room...) scenes. The book does set up two couples whom I expect to be the focus of the next two books, and I do plan on picking these books up to see what happens between these secondary characters. Readers who enjoy motorcycle club books but are not big fans of serious crime or marauding outlaws will enjoy this seductive read. In describing RIDE HARD to someone after I finished, I said, 'it's like if Disney decided to do a motorcycle club story'. Kaye's RIDE HARD is pleasant, but I hope the storylines will become more complex and nuanced as the series continues.
SUMMARY
Brotherhood. Club. Family.
They live and ride by their own rules.
These are the Raven Riders...

Raven Riders Motorcycle Club President Dare Kenyon rides hard and values loyalty above all else. He'll do anything to protect the brotherhood of bikers--the only family he's got--as well as those who can't defend themselves. So when mistrustful Haven Randall lands on the club's doorstep scared that she's being hunted, Dare takes her in, swears to keep her safe, and pushes to learn the secrets overshadowing her pretty smile.

Haven fled from years of abuse at the hands of her criminal father and is suspicious of any man's promises, including those of the darkly sexy and overwhelmingly intense Ravens' leader. But as the powerful attraction between them flares to life, Dare pushes her boundaries and tempts her to want things she never thought she could.

The past never dies without a fight, but Dare Kenyon's never backed down before...
---
What do you think about this review?
Comments
No comments posted.

Registered users may leave comments.
Log in or register now!