"Debutante balls can be deadly...."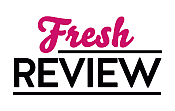 Reviewed by Debbie Wiley
Posted April 5, 2016

The dresses have arrived for the Peach Cotillion and everyone is in a rush to the boutique to see what their gowns look like. Tempers flare when there is a mix-up over one of the cotillion dresses, but is it enough to cause the subsequent murder of Vivien Crenshaw? Sheriff Maudy Payne certainly thinks so, but Nola Mae Harper knows her friend, Ginny, is only guilty of having a sharp tongue when she's angry. Nola Mae is determined to prove Ginny is innocent, but she'll have to uncover a few town secrets if she is to uncover the real killer.
REST IN PEACH is the second book in the Georgia Peach Mystery series and picks up right where the first book left off. New readers to the series can jump right in, however, since Susan Furlong provides all the information you need to know in order to fully appreciate REST IN PEACH. Cays Mill, Georgia is quite the hotbed of intrigue and gossip, though, so I'm sure readers will want to see more once they get a taste of Susan Furlong's world in REST IN PEACH.
I love the Debutante Rules that precede each chapter! Some of them are quite amusing, but each one provides a bit of understanding into the southern mindset that surrounds debutante balls. I have to admit I was a little apprehensive about reading a book centered around a cotillion as I'm just not a fan of balls or the hoopla associated with them. However, Susan Furlong's Debutante Rules are somewhat tongue-in-cheek and kept me laughing, almost as much as Nola's own reaction to the chaos and rules surrounding the Peach Cotillion. And boy, were there ever rules and procedures to follow!
REST IN PEACH is a fun and engaging read that is sure to delight cozy mystery readers. I love the small town politics but I hope the series returns more to the family relationships that were so powerfully drawn in the first book, PEACHES AND SCREAM. I can't wait to visit Cays Mill again and see what Susan Furlong has in store for us!
SUMMARY
In the refreshing new Georgia Peach Mystery from the author of Peaches and Scream, an upcoming debutante ball turns into the pits when a juicy murder scandalizes a small town.
The annual Peach Cotillion, Cays Mill, Georgia's biggest event, is fast approaching and Nola Mae Harper is just as excited as the rest of the town—even though she's busy juggling both the cotillion dinner and the grand opening of her new shop, Peachy Keen. But she never expected that plans for the cotillion would end up in the pits because of the cutthroat competition between local debutantes.
When Vivien Crenshaw, insufferable church organist and despised mother of the town's spoiled-rotten Peach Queen, is stabbed to death, the police turn to Nola's friend Ginny as prime suspect. Apparently the two had fought over a one-of-a-kind cotillion gown. As Nola steps in to prove Ginny's innocence she soon finds herself picking through a bushel of suspects, twice as many motives, and at the mercy of a killer all too keen on killing again.
INCLUDES RECIPES!
---
What do you think about this review?
Comments
No comments posted.

Registered users may leave comments.
Log in or register now!