"The right amount of Scottish charm, sexiness, and fun characters to equal sublime brain candy!"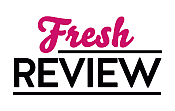 Reviewed by Miranda Owen
Posted March 24, 2016

HOT FOR THE SCOT is Book 1 in Janice Maynard's Kilted Heroes series. Hayley Smith and her two close friends head to Scotland looking for romance after being inspired by the books of Diana Gabaldon. I like the spin Janice Maynard puts on this series by having the friends split up once they get to Scotland, so they get to have their own adventure without guidance or well-meant interference from each other. I also like the "no technology" ban the three women impose on themselves for their adventures. HOT FOR THE SCOT is a story about the romantic spirit and hope put together in a whimsical package.
Hayley Smith meets her Scottish dream man in dramatic fashion when he rescues her from death-by-drowning, but the man she gets to know is very real. There are sparks between Hayley and former soccer star Angus Monroe almost from the moment they first meet. I like the slow and steamy, if unorthodox, courtship Hayley and Angus go through before things get physical. Although Hayley and Angus haven't known each other for very long, the romance never feels rushed or artificial.
HOT FOR THE SCOT is very much a character-driven story in which the main characters can be their own worst enemy. This story is told completely from Hayley's perspective. Not getting the hero's perspective reinforces how Hayley is on a solo adventure without a lot of outside feedback to influence her choices. Hayley makes a charming and amusing narrator, and I enjoyed reading about her triumphs as well as her awkward flubs.
HOT FOR THE SCOT has the right amount of Scottish charm, sexiness, and fun characters to equal sublime brain candy. The little bit of family drama near the end of the story propelled the characters to make a decision about their relationship and didn't detract in any way from the romance. I can't wait to read the next book in this Kilted Heroes series by Janice Maynard to see what's in store for Hayley's friends.
SUMMARY
In Janice Maynard's sweet and sexy new series, three childhood friends with a shared passion for the Outlander novels and TV show decide to travel to Scotland looking for adventure-and their very own Highland heroes...
It's a dream come true for schoolteacher Hayley Smith. No homework to grade, no students to corral, no social media, Internet or cell phone...just a month amid the heather and rolling hills around Inverness. A brawny alpha male in a kilt is probably too much to ask for. But Hayley is in heaven ambling around Loch Ness, gazing and then...falling into the icy water, before being rescued by a strong, chivalrous local hero...
Retired soccer star Angus Munro, aka Angus the Angler, is a little insulted and a whole lot intrigued when Hayley doesn't recognize him. How long has it been since anyone saw beyond his wealth and fame? And how long before the macho athlete and his modern-day American damsel in distress act on an attraction that could make even the misty Scottish moors sizzle with heat? Long enough, maybe, for both to figure out if this is an affair to remember...or the start of something everlasting...
---
What do you think about this review?
Comments
No comments posted.

Registered users may leave comments.
Log in or register now!