"Haarth: If Night Falls, All Fall"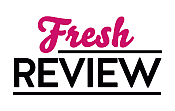 Reviewed by Katherine Petersen
Posted March 11, 2016

Helen Lowe's brilliance in plotting, character building and writing shines through in DAUGHTER OF BLOOD, the third installment in her epic fantasy series, The Wall of Night. Lowe introduces a slew of new characters, but at least for this reader, they never overwhelm or confuse. For some, it might be easiest to create a list as you read rather than searching through the glossary for answers. Lowe's world of Haarth is spectacularly well-developed considering its complex and labyrinthine scope.
Malian and Kalan both plan to return to the Wall, the question is if they can accomplish what they need to before the Darkswarm overpowers all of Haarth. Kalan returns to the House of Blood to try to win a place in the bride honor guard for the daughter contracted to marry the Earl of Night to further her family's ambition. Myr, or Lady Mouse as she's known to those who adore her, doesn't have the weapons ability of her family and is disparaged by most of them, but she has a talent for healing and courage and strength all her own.
Malian searches for the Shield of Heaven and flees from Darkswarm threats on all sides. And we learn more of her traveling companion as well. An orphan boy in Grayharbor has an encounter with dark forces of his own and may not survive to play his role. Lowe also lets us meet members of the Darkswarm, getting a look at things from their side which is intriguing.
I'm definitely prejudiced when it comes to this epic fantasy series as it's one of my favorites of all time. I will say that if you're going to read it, you need to start with the first book and read through. Starting with DAUGHTER OF BLOOD will leave you confused and frustrated. Lowe's story grows as the series progresses with layers of knowledge, secrets and betrayals. The story contains a lot of different threads and twists and surprises, but all of the puzzle pieces fit together and nothing is out of place. And that's just one of the reasons she's a master storyteller.
Lowe's prose has a haunting, lyrical quality, which naturally emerges from her ability as a poet. She draws readers into her world in a way that it feels more like experiencing things along with the characters rather than reading about them. My only quibble is how long I'll have to wait for the final book in this transcendent series.
SUMMARY
Malian of Night and Kalan, her trusted ally, are returning to the Wall of Night—but already it may be too late. The Wall is dangerously weakened, the Nine Houses of the Derai fractured by rivalry and hate. And now, the Darkswarm is rising . . .
Among Grayharbor backstreets, an orphan boy falls foul of dark forces. On the Wall, a Daughter of Blood must be married off to the Earl of Night, a pawn in the web of her family's ambition. On the Field of Blood, Kalan fights for a place in the bride's honor guard, while Malian dodges deadly pursuers in a hunt against time for the fabled Shield of Heaven. But the Darkswarm is gaining strength, and time is running out—for Malian, for Kalan, and for all of Haarth . . .
Excerpt
Orth surged to his feet, roaring, as a small thief seized the half-eaten pastry from his plate, while the server and other patrons cursed and grabbed at darting bodies. Those who sat further back, or had already eaten, laughed and called encouragement to either side, only swiping out if any urchin came too near. The vagabonds twisted and dodged clear, racing away with their booty.
Safety, Kalan saw, was a tangle of godowns at the town end of the dock, and the raiders took full advantage of wharf traffic to make their escape. All, that is, except the ragged lad who had snatched Orth's pastry. His swerve to avoid one of the alejack drinkers brought him too close to Tawrin, who stuck out a foot and brought him down flat. The boy sprang up again immediately, the pastry still clutched in his hand—but it was too late. Orth's giant hand had closed on the tattered tunic and now hoisted the thief high, his other fist poised to smash into the dirty, terrified face.
"Stand!" Kalan ordered the horses—one of Jarna's painstakingly inculcated commands—and sprang forward, intercepting Orth's blow. The giant snarled and tried to hammer the fist into Kalan's face instead. Checking the strike's momentum felt like trying to prevent a mountain toppling, and Kalan called on the combined strength of five years working in the Normarch forge, and training in full Emerian armor with sword and lance, battle-axe and mace. His arm and shoulders were rock, his mind cool as his eyes met Orth's. "He's just a child," he said, keeping his voice level.
The Sword giant's expression was almost comical as he glared from Kalan's hand, locked on his wrist, into his face. "He's a sniveling Haarth thief!"
"He's hungry," Kalan answered, countering Orth's shift in weight and alert for a head butt, or knee to the groin. "Look at him."
Orth glared, his head lowered. "A thief!" he roared, and shook his captive so violently that the boy's head snapped back, his teeth jarring together. But the threadbare tunic, unequal to such treatment, tore apart—and the boy's body dropped clear, leaving Orth with a handful of fabric.
~ from © Daughter of Blood: Chapter 6, The Pastry Thief
---
What do you think about this review?
Comments
No comments posted.

Registered users may leave comments.
Log in or register now!