"The perfect atmosphere of suspicion and fear that will draw you in!"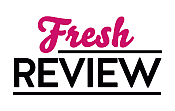 Reviewed by Miranda Owen
Posted March 7, 2016

Romance Contemporary | Mystery Cozy
FOGGED INN is Book 4 in the Maine Clambake cozy mystery series by Barbara Ross. Unlike previous books in this series, Julia Snowden's family does not play a major role in this mystery. At this point in the series, Julia is moving on with her life and putting down roots in her small town, while still coming to terms with some aspects of her life. Julia is a likable protagonist, and I enjoy following her journey of self-discovery, along with the entertaining mystery. There are several aspects of FOGGED INN I find intriguing, and Barbara Ross keeps you guessing right up to the very end. Everything you know or think you know about the characters in FOGGED INN gets blown to smithereens.
There is a car accident and a gathering of diner customers on an eerily foggy night right before a murder occurs. These incidents before the murder are recalled in detail through intermittent flashbacks by the main characters. Because Barbara Ross keeps going back to that particular night and those events, it is obvious they are somehow important, but it is up to the reader to decide how everything is connected. I love this way of inventive storytelling, and it added greatly to my overall enjoyment of the mystery. The weather and unusual circumstances all work together, creating the perfect atmosphere of suspicion and fear that will draw you into the mystery until you are completely entranced.
This is the most unusual and puzzling mystery in this Maine Clambake series yet. Much of FOGGED INN has amateur sleuth Julia investigating a decades-old arson case and the people it affected. As Julia hunts for clues, a feeling of paranoia and conspiracy casts a pall over the investigation and the small town of Busman's Harbor. Barbara Ross litters a few red herrings through FOGGED INN to keep things interesting and making several characters seem like viable suspects. By the end of the story, readers are left wondering if the solution to the mystery rests in the past or in the present.
FOGGED INN is about searching for the truth amid a tangled web of secrets and lies. Barbara Ross presents a likable but fallible amateur sleuth and suspects who are sympathetic and shady at the same time. I love the progress Julia and her boyfriend have made in their relationship in FOGGED INN. The romantic and business partnership Julia has with Chris helps anchor the story and keep things from getting too dark. I look forward to the next Maine Clambake mystery by Barbara Ross.
SUMMARY
An autumn chill has settled over Busman's Harbor, Maine, but Julia Snowden is warming up the town by offering lobster stew at the local diner. When her landlord discovers a dead body in the walk-in refrigerator, Julia must figure out who ordered up a side of murder.
Nothing's colder than a corpse--especially one stashed inside a sub-zero fridge. The victim spent his last night on earth dining at the restaurant bar, so naturally Julia finds herself at the center of the ensuing investigation. Lost in the November fog, however, is who'd want to kill the unidentified stranger--and why.
It might have something to do with a suspicious group of retirees and a decades-old tragedy to which they're all connected. One thing's for sure: Julia's going to make solving this mystery her early bird special…
Includes Traditional Maine Clambake Recipes!
---
What do you think about this review?
Comments
No comments posted.

Registered users may leave comments.
Log in or register now!