"A scorching romance in a thoroughly addictive series!"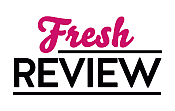 Reviewed by Miranda Owen
Posted March 1, 2016

Romance Erotica Sensual | Romance
HIS TO KEEP is Book 3 in Terri L. Austin's Beauty and the Brit series about hot British guys with lots of cash and confidence to spare. Mild-mannered Brynn Campbell and wealthy businessman Iain Chapman wouldn't normally be thought of as well-matched, but the chemistry between them in HIS TO KEEP goes nuclear. While it may seem as though they don't have much in common, as HIS TO KEEP progresses, they prove how well they complement each other and want the same things.
Sparks fly the moment Brynn and Iain first meet. I like Iain's more mercenary reasons for initially wanting to pursue Brynn almost immediately fall by the wayside after meeting her, and his attraction leaves him a little gobsmacked. I love romances in which the hero steadfastly and ardently pursues the heroine, and HIS TO KEEP definitely falls into that category. There are plenty of spicy and extra sexy encounters—especially with Brynn's need to feel dominated in the bedroom and Iain's way of happily obliging her. I can definitely relate to Iain's low tolerance for the inconsequential minutiae that has a way of cluttering up our lives, but it's also highly amusing witnessing his frustration with people.
Iain Chapman is most definitely not a people person and his way of expressing himself is often very blunt. However, in spite of his lack of social skills, I like him, and I like him as a match for Brynn. I love how Iain and Brynn bring out the best in each other and give each other what they need the most. Iain provides Brynn with a previously unexperienced level of sexual fulfillment, and he helps her be more assertive in life. Brynn brings Iain a kind of peace and a little self-awareness. I love the use of supporting characters in HIS TO KEEP. Iain's friends Marc and Amelia and Amelia's son Tyler make Iain more sympathetic and human. The relationships Brynn has with friends, family, and co-workers typify her tendency to avoid confrontation. Like with the best romances, I love how Iain and Brynn make each other stronger and spur positive life changes.
HIS TO KEEP is a scorching romance in a thoroughly addictive series. Terri L. Austin balances the emotional heavy-lifting with the fun sexiness. The conclusion to HIS TO KEEP fits the characters and is satisfying for readers. I look forward to the next red hot romance by Terri L. Austin.
SUMMARY
Iain wasn't just rough around the edges-he was uncivilized, despite all the elegant trappings and expensive suits. And Brynn wanted more of it. She wanted Iain in full-on barbarian mode.
She wanted to be taken.
Filthy rich British bad boy Iain Chapman made a name for himself as a ruthless businessman, but if he can secure an investment from Vegas powerhouse Trevor Blake, Iain could take his business to the next level. Solution? Hire beautifully timid corporate trainer-and Trevor's sister-in-law-Brynn Campbell and seduce his way to success.
Brynn's everything Iain is not: kind, delicate, decent. But she's also got a taste for something a little beastly, and it doesn't take long for Iain to break through her every inhibition. Brynn was supposed to be his pawn, but as Iain gets closer to his goal, he begins to realize he's not ready to let her go, not now, not ever-even if it costs him everything.
---
What do you think about this review?
Comments
No comments posted.

Registered users may leave comments.
Log in or register now!