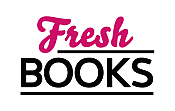 August reads to excite you
"This time trouble finds Nina Borg!"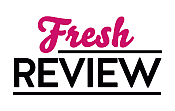 Reviewed by Monique Daoust
Posted March 1, 2016

Mystery Woman Sleuth | Suspense
Nurse Nina Borg has a habit of getting herself in trouble, mostly because she can't abide injustice, but this time trouble found her. Six months ago, her ex- husband took her along to the Philippines in a valiant attempt to save their marriage. Her recklessness and selfish behaviour in her attempts to save the world has taken its toll on their family life. Nina has more or less started a relationship with a police and intelligence officer of the unlikely name of Søren Kirkegaard, who is on temporary leave from his job. While in the Philippines, a disaster occurred, and Nina rushed to the rescue, her skills being much appreciated. However, a dying man told her something, which she didn't quite grasp, but nevertheless put her life in danger, and thus begins a descent into hell, dragging along Søren in the whole mess.
THE CONSIDERATE KILLER by Lene Kaaberbol and Agnete Friis is a very dark book, darker even than the two previous instalments, in my opinion. The relationship between the young Filipinos, who are an integral part of the story, reminded me of the characters in Patricia Highsmith's The Talented Mr. Ripley, inasmuch as the disaster waiting to happen is only a question of time and circumstances, and one charismatic player will ineluctably drag carefree and insouciant youths into the pits of hell. THE CONSIDERATE KILLER starts four years before Nina's involvement, when the young Filipinos met, and although their relationship is essential to the story, if captivating, I felt some details superfluous, and it could have been shortened, even though it does offer a clear insight into life in the Philippines. THE CONSIDERATE KILLER is told alternatively from Nina's and the young Filipinos' sides, bringing the past into present Denmark, and the chapters seamlessly converge towards the chilling and startling denouement.
Nina is a fascinating character; she is not easy to like, but her irresponsible behaviour makes for great storytelling. On the other hand I adore Søren, if only for his angelic patience and understanding. Expertly translated by Elisabeth Dyssegaard, the writing is flawless and quite lyrical at times, in sharp contrast to the grim events. A very satisfying conclusion to a gripping series!
SUMMARY
The thrilling final installment of the New York Times bestselling Scandinavian crime series
In an attempt to save their marriage, Nina Borg and her husband traveled to a beach resort in the Philippines for a dream vacation. Only now, six months later, does Nina begin to understand the devastating repercussions of that trip—repercussions that have followed her home across the globe to Denmark. On an icy winter day, she is attacked outside the grocery store. The last thing she hears before losing consciousness is her assailant asking her forgiveness. Only later does she understand that this isn't for what he's just done, but for what he plans to do to.
As Nina tries to trace the origin of sinister messages she's received, she realizes the attempt on her life must be linked to events in Manila, and to three young men whose dangerous friendship started in medical school. Time and circumstance have forced them to make impossible choices that have cost human lives.
It's a long way from Viborg to Manila, and yet Nina and her pursuer face the same dilemma: How far will they go to save themselves?
---
What do you think about this review?
Comments
No comments posted.

Registered users may leave comments.
Log in or register now!