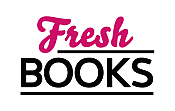 November's best reads...
"AMERICA'S FIRST DAUGHTER is everything a historical novel should be!"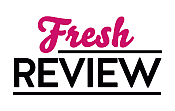 Reviewed by Monique Daoust
Posted March 1, 2016

Historical novels can often be very dry affairs, but it is definitely not the case with AMERICA'S FIRST DAUGHTER. This novel was an extraordinary undertaking by the authors, and the result is spectacular. AMERICA'S FIRST DAUGHTER is the life and times, literally, of Thomas Jefferson's daughter Martha, affectionately known as Patsy, and I shall hereby refer to her as Patsy so as not to create any confusion, since she bore the same name as her mother. With her illustrious father, she experienced the American Revolution, then the French Revolution, at times a bit from up too close. From a nice plantation in Monticello, to the best French salons, and then to a hard life, Patsy never faltered; she was her father's daughter.
While I had read a biography of Sally Hemings, Thomas Jefferson's slave and lover for many years, I didn't know much bout the Jeffersons themselves, and the least I can say is that AMERICA'S FIRST DAUGHTER is enlightening. Patsy Jefferson was a very strong woman, but definitely a woman of her times, devoted to her father, a formidable presence, a woman of contradictions, and at times given to theatrics. Patsy is a woman who stands beside her husband Thomas Randolph, a man she liked, and married mostly because her father thought him the best for his daughter. William Short, a one-time beau of Patsy's and family friend who is a presence off and on in Patsy's life for years, is a most fascinating character, and honestly I couldn't get enough of him. I did find stupefying the inordinate amount of lies that were told by so many people, for so many years, in the name of honour and family.
The amount of documentation the authors went through is staggering, especially given the sources were letters. It is astonishing how fresh the book sounds; it's uncluttered, very matter-of-fact, while being a vivid fresco of the era, as well as offering glimpses of illustrious historical figures. AMERICA'S FIRST DAUGHTER is written in the first person, which confers much intimacy to the narrative. The tone is very natural, simple, and it flows very smoothly. The writing is elegant, always in tune with the era, and the dialogues have a very natural feel. At around 600 pages, AMERICA'S FIRST DAUGHTER is a huge book, extremely compelling all the way through. For me, it was a very slow read not because of the length, but because it is so richly detailed, so thoroughly captivating, I felt I could not afford to read quickly lest I missed one tiny detail. The authors have written a very important book about life, love, and liberty through the eyes of a dutiful daughter, a woman stronger than most men, a woman who helped make America what it is. Stephanie Dray and Laura Kamoie make history come alive with an unforgettable book, and I hope they have more in store for us.
SUMMARY
In a compelling, richly researched novel that draws from thousands of letters and original sources, bestselling authors Stephanie Dray and Laura Kamoie tell the fascinating, untold story of Thomas Jefferson's eldest daughter, Martha "Patsy" Jefferson Randolph—a woman who kept the secrets of our most enigmatic founding father and shaped an American legacy.
From her earliest days, Patsy Jefferson knows that though her father loves his family dearly, his devotion to his country runs deeper still. As Thomas Jefferson's oldest daughter, she becomes his helpmate, protector, and constant companion in the wake of her mother's death, traveling with him when he becomes American minister to France.
It is in Paris, at the glittering court and among the first tumultuous days of revolution, that fifteen-year-old Patsy learns about her father's troubling liaison with Sally Hemings, a slave girl her own age. Meanwhile, Patsy has fallen in love—with her father's protégé William Short, a staunch abolitionist and ambitious diplomat. Torn between love, principles, and the bonds of family, Patsy questions whether she can choose a life as William's wife and still be a devoted daughter.
Her choice will follow her in the years to come, to Virginia farmland, Monticello, and even the White House. And as scandal, tragedy, and poverty threaten her family, Patsy must decide how much she will sacrifice to protect her father's reputation, in the process defining not just his political legacy, but that of the nation he founded.
---
What do you think about this review?
Comments
No comments posted.

Registered users may leave comments.
Log in or register now!