"Fourth time is the charm"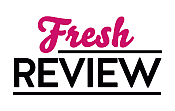 Reviewed by Bonnie Rose
Posted February 24, 2016

Merry Pelford, an American heiress, has scandalously broken two engagements, and has been whisked off to England by her guardians, who hope she will finally make a successful match. Before long, Merry becomes engaged to Cedric, the second son of a duke. On the very evening they are to announce their engagement, Merry wanders out for a breath of fresh air and encounters a handsome man who is obviously not in a happy state of mind. Merry mistakenly assumes the gentleman to be an American, and approaches him with the intent of soothing his anger.
The Duke of Trent is infuriated yet again by his brother, whose sole purpose in life seems to be tormenting him. As he's fuming, a young lady approaches him and dares to speak to him and touch his arm. Trent intends to freeze out the forward lady, but when it's obvious she doesn't know who he is and only was being kind, he becomes intrigued. They enjoy a few companionable moments together, and Merry realizes she needs to get back inside to her new fiancé. Trent is absolutely charmed by the forthright Merry, who treated him as a man, not a title, and decides then and there that he's going to marry her. Imagine his dismay to return inside and find Merry is engaged to none other than his (un-identical) twin brother.
Despite his disappointment and the bad blood between him and Cedric, Trent is honorable and will not attempt to woo Merry away. While Trent wants her badly, he also feels she could be the making of his troubled brother, who has fallen into some disreputable ways since the death of their parents. Yet, each time Trent and Merry meet the sparks fly, and they both find themselves fighting their strong attraction.
At first, I questioned Merry's character. Is she flighty and frivolous in breaking two prior engagements? Can she really have fallen in love with Cedric, and then shortly after develop feelings for his brother? It seems Merry only wants to be wanted for herself, and her previous suitors were sadly lacking. When Cedric's true colors are shown, Merry is faced with a choice of marrying a cruel fortune hunter or facing social ruin.
Trent, on the other hand, is true hero material from the get go. He is an honorable and compassionate man determined to do the right thing. I fell a little bit in love with him myself. He's also brilliant enough to take advantage of an opportunity when it's presented. So, when he finds a way to make Merry his wife, the happy ever after is ensured, right? Not so fast...
Trent and Merry have an explosive chemistry, and their marriage starts off in a sensual paradise. But there is a serpent waiting to put an end to their marital bliss, and reduce them to having just another marriage of convenience. MY AMERICAN DUCHESS is enjoyable, well paced, sexy, and has outstanding protagonists, who are clearly meant for each other. Eloisa James has penned a winner, and I'm happy to give MY AMERICAN DUCHESS my heartfelt recommendation.
SUMMARY
The arrogant Duke of Trent intends to marry a well-bred Englishwoman. The last woman he would ever consider marrying is the adventuresome Merry Pelford— an American heiress who has infamously jilted two fiancés.
But after one provocative encounter with the captivating Merry, Trent desires her more than any woman he has ever met. He is determined to have her as his wife, no matter what it takes. And Trent is a man who always gets what he wants.
The problem is, Merry is already betrothed, and the former runaway bride has vowed to make it all the way to the altar. As honor clashes with irresistible passion, Trent realizes the stakes are higher than anyone could have imagined. In his battle to save Merry and win her heart, one thing becomes clear:
All is fair in love and war.
---
What do you think about this review?
Comments
No comments posted.

Registered users may leave comments.
Log in or register now!