"A thrill-ride of a romance in the Pacific islands"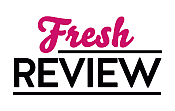 Reviewed by Clare O'Beara
Posted February 24, 2016

Romance Contemporary | Romance Suspense
No words are wasted getting under way as terrorists rampage through the palace in the tiny Pacific island kingdom of Solana. I came to the second in the Royals of Solana series without having read the first - just as well or I would have been worried as to the fate of characters. As it is we meet Alanna who stumbles through the dark carrying the JEWEL OF SOLANA. The princess is terrified but determined and makes her way to the home of a friend with a boat. This is her only chance, as the marina is ablaze.
Talk about having my heart in my mouth! Alanna switches identity with a false passport and races off the island looking for a US consulate. She has to leave everything behind—all but the crown jewels. Alanna, having the trust of local people whom she decides not to put at risk, comes across as a strong, conscientious figure. She meets Flynn, an ex-American Navy man, yacht captain for a luxury- obsessed client, and hitches a ride on the classy cruiser he staffs. She can't admit her identity, so this means working for her way—she's got a lot to learn. They're far from safe; these waters contain well-armed pirates and smugglers.
I like that the well-plotted takeover is discussed by the terrorists, and on news broadcasts, showing us the gang intend to keep the palace, airstrip and marina they have seized, along with mineral rights. They cynically claim the UN won't care who owns the wealth as long as the populace are not being killed. The king had been facilitating anti-drug trade operations in Solana's waters. This adds depth and reasoning to the adventure.
The more I saw of Alanna, the more I like and admire her. She's sometimes terrified but acts firmly, and while she may not know how to polish brass or cook, she's volunteered at the hospital so dressing wounds comes naturally. She's proud but not haughty, wealthy but not spoiled. Flynn doesn't know what to make of her, but he's got his own life to lead. More than once it's only his protective instinct which gets them out of a tight spot.
We enjoy sightseeing in Pacific waters plus a lengthy thrill-ride in Susan Sheehey's exotic adult romance adventure JEWEL OF SOLANA. Take me along anytime.
SUMMARY
THIS VERSION NO LONGER AVAILABLE
Princess Alanna Peralta escapes a brutal attack on her island home after a vicious cartel assassinates her family. To save the royal bloodline and family legacy—the priceless necklace Luna de Azul—she conceals her identity and boards a mega- yacht… Into the arms of a brazenly handsome engineer, who might be her guardian angel—or the devil in disguise.
Gabriel Flynn can't look anyone in the eye. Until an obsidian-haired beauty begs for help. Committed to a solitary life at sea, he's shocked to be captivated by the woman's exotic, espresso eyes, and further amazed when she seems intrigued by his eccentricities.
With danger at every turn, Alanna and Flynn discover the limitless reach of the cartel's power. Flynn must decide how much he trusts her not to betray him. As danger closes in, Alanna is torn between sacrifices—her life, family legacy, and country…or her heart.
---
What do you think about this review?
Comments
No comments posted.

Registered users may leave comments.
Log in or register now!