"A story about feeling blessed, regardless of the struggles that life brings."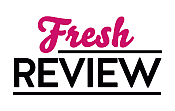 Reviewed by Viki Ferrell
Posted February 22, 2016

Susan Mallery brings us another great read from her new Mischief Bay series with THE FRIENDS WE KEEP. Gabby Schaefer is eager to go back to work after being home with her twin girls for five years. Add her husband Andrew's fifteen year old daughter to the mix, plus a dog and cat, and Gabby is ready for a change. But her much anticipated, neatly planned world is soon shattered, and her marriage may be in danger as well.
We met Nicole Lord in Ms. Mallery's first book in this series, THE GIRLS OF MISCHIEF BAY. Nicole and husband Eric divorced, and Nicole is now raising her son Tyler alone. His dad never seems to have time to see him. When Tyler wins a contest to have his favorite author come to his summer day camp, things begin to heat up in Nicole's life. She and author Jairus Sterenberg get off to a rocky start, but Jairus is persistent. Nicole fears Jairus will leave just like Eric did. She's not sure she can ever get life just right.
Hayley Batchelor desperately wants to have a baby. She's recovering from her fifth miscarriage. Her doctor says no more tries; she needs a hysterectomy. Hayley refuses, and tension builds between her and husband Rob. However, that decision is taken out of Hayley's hands. Will she ever have a child of her own?
THE FRIENDS WE KEEP is contemporary women's fiction at its finest. The lives of these three women intertwine as they work through the crises that life brings their way. Ms. Mallery always gives us well-developed realistic characters, and we can find a little of ourselves in each of these ladies. This is a story about taking the high road, being better rather than bitter. It's a story about truth versus reality. What we believe to be true about ourselves in our own minds may not always line up with what other people see. We get a few more glimpses into the fictional town of Mischief Bay, California where this story takes place. Ms. Mallery brings back characters from her previous book and updates us on their lives. I can't wait for the next installment in the Mischief Bay series.
SUMMARY
After five years as a stay-at-home mom, Gabby Schaefer can't wait to return to work. Oh, to use the bathroom in peace! No twins clamoring at the door, no husband barging in, no stepdaughter throwing a tantrum. But when her plans are derailed by some shocking news and her husband's crushing expectations, Gabby must fight for the right to have a life of her own.
Getting pregnant is easy for Hayley Batchelor. Staying pregnant is the hard part. Her husband is worried about the expensive fertility treatments and frantic about the threat to her health. But to Hayley, a woman who was born to be a mom should risk everything to fulfill her destiny —no matter how high the cost.
Nicole Lord is still shell-shocked by a divorce that wasn't as painful as it should've been. Other than the son they share, her ex-husband left barely a ripple in her life. A great new guy tempts her to believe maybe the second time's the charm…but how can she trust herself to recognize true love?
As their bonds of friendship deepen against the beautiful backdrop of Mischief Bay, Gabby, Hayley and Nicole will rely on good food, good wine and especially each other to navigate life's toughest changes.
---
What do you think about this review?
Comments
No comments posted.

Registered users may leave comments.
Log in or register now!