"Breaking the "man code""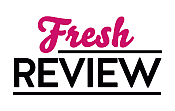 Reviewed by Helen Williams
Posted February 16, 2016

Erotica | Romance Erotica Sensual
UNEXPECTED RUSH is the latest book in the Play-by-Play series by Jaci Burton. Play-by-Play is a terrific series about athletes and their relationships. I have enjoyed every book in this series because it deals with family dynamics, team mates and how they work together, and personal relationships. Even if you are not a sports person you can enjoy these stories because they are more than sports stories—they deal with family and relationships.
Barrett Cassidy is a professional football player who is secretly involved with his teammate and best friend's sister, Harmony Evans. Drake Evans is very protective of Harmony and puts himself in the middle of any relationship she has. Since the death of their father when they were kids, Drake felt it was his responsibility to look out for Harmony. The problem with that is Drake fails to see Harmony as an adult. Barrett is aware of how Drake deals with relationships involving Harmony, and he feels it's necessary to keep their involvement a secret...even though that's not how she wants to handle things.
Harmony has always had a crush on Barrett and when she finally gets up the nerve to ask him out she is frustrated when Barrett tells her they can't get involved because of his friendship with Drake. But she is determined to get her chance with Barrett. When they finally get together, things really heat up, but keeping the secret will have repercussions that may end a longtime friendship as well as a new relationship.
UNEXPECTED RUSH by Jaci Burton is a great story about setting boundaries and priorities within friendships and in relationships. I love how even though this is a series about athletes it is so well written you are pulled into the individual storylines and get to see different sides of personalities. There is great interaction with this family of athletes who play for different teams but provide great moral support for each other. They may rib each other, but it's obvious they love each other and are there for one another.
SUMMARY
For Barrett Cassidy, playing defense for the Tampa Hawks is a dream come true. And now he may have discovered his dream woman. Harmony Evans, once the sweet, gawky teenage sister of his best friend and teammate has grown into a smart, gorgeous woman with moves he finds hard to resist. But he knows he can't get involved with his best friend's sister—it's guy code.
Harmony has always gone after what she wants with single- minded determination, from her independence to her education to her career in interior design. She never expected her youthful crush on Barrett to develop into something deeper. And she's not about to let some ridiculous man rules or her brother stand in her way.
When the chemistry is this combustible, lines tend to get crossed. And when Barrett and Harmony's secret gets out, it just might be game over...
---
What do you think about this review?
Comments
No comments posted.

Registered users may leave comments.
Log in or register now!